Taking Montrealers' Health to Heart: Dr. Louise Pilote and Nurse Wendy Wray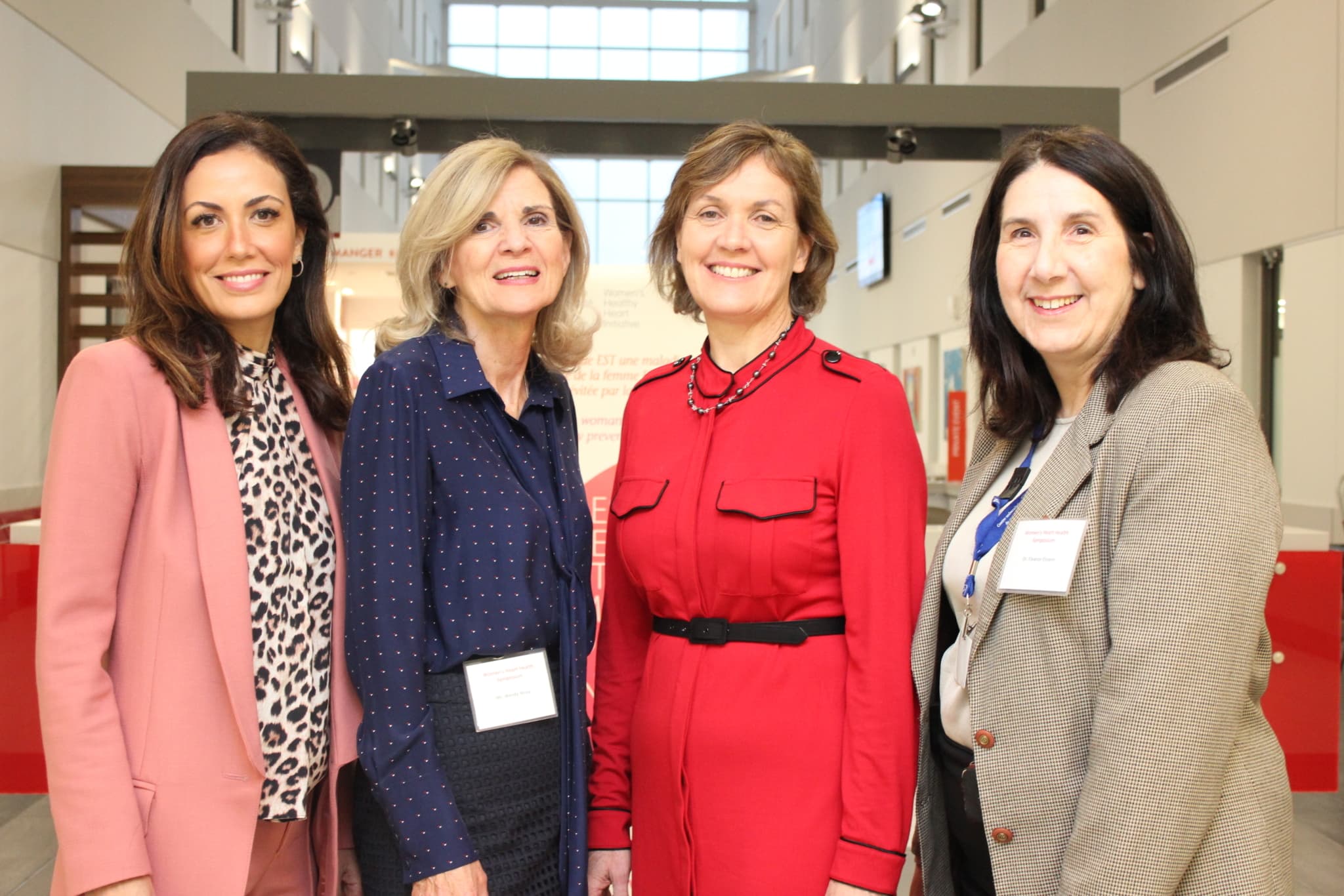 The McGill University Health Centre's Dr. Louise Pilote and Nurse Wendy Wray have set their hearts on improving Montrealers' cardiovascular health
Recently appointed as Deputy Director of the Research Institute of the McGill University Health Centre (MUHC), Dr. Louise Pilote is a senior scientist who researches sex, gender and cardiovascular disease. Nurse practitioner Wendy Wray is the founder of the Women's Healthy Heart Initiative (WHHI).
Dr. Pilote's love for research began many years ago, back when she was still a medical resident. While caring for a young patient who had recently suffered a heart attack, Dr. Pilote became fascinated by the complexities of the heart. She wondered why this otherwise fit young man's heart was not functioning properly. Unable to find any answers in medical books, Dr. Pilote embarked upon her own research.
Eventually, Dr. Pilote came to the conclusion that people's relationships, and the roles they played in society, were important factors in their overall risk for cardiovascular disease. Knowing whether a patient is a caregiver, or if they are living in financial distress, are actually determinants of their health. This finding has "led to better science, better treatment, and as a result, better health for both men and women," Dr. Pilote says.
Currently, Dr. Pilote's dream is for all research and discoveries to be impactful. She reveals, "I want whatever we research and our discoveries to be applied to people of different socioeconomic status and ethnicity. I want our research to help everyone globally. I mean, it's a big dream, but that's my dream."
Nurse Wendy Wray is also pursuing big dreams at the MUHC. Given that 1 in 3 women will die from heart disease or stroke, and are 6 times more likely to die from heart disease than breast cancer, Nurse Wray is determined to increase women's awareness about heart health. She believes, "Women are under-aware of the risk of heart disease, and are therefore under-diagnosed and under-treated."
The WHHI is the first nurse-led Canadian clinic designed to prevent heart disease and educate women about heart health. Nurse Wray wants all women to become familiar with heart attack symptoms. "For women having a heart attack, it can be different from men, but it still is typically chest discomfort, burning, heaviness, tightness, pressure or squeezing in the chest, with shortness of breath, feeling extremely fatigued, breaking into a sweat and generally feeling unwell," Nurse Wray explains.
Like Dr. Pilote, Nurse Wray also recognizes how the roles women play in society can factor into their heart health. Given how busy and stressful women's lives are, especially with the added responsibilities at home brought on by the pandemic, Nurse Wray says, "Unless we carve that time out for ourselves to take care of ourselves, it's not going to happen. And it has to be a priority."
While the average age of a heart attack for women is 71, much younger women can also be victims. Therefore, Wendy Wray advises all women to, "go and get checked out or call and seek some medical attention. Don't ignore those symptoms."
Through wise advice and bold initiatives, both Nurse Wray and Dr. Pilote are inspiring people to take their own health to heart.
The WHHI is fully funded through donations made to the MUHC Foundation.
Join us in helping improve Montrealers' heart health.
Montreal Company Joins the Fight Against Ovarian Cancer