Montreal Company Joins the Fight Against Ovarian Cancer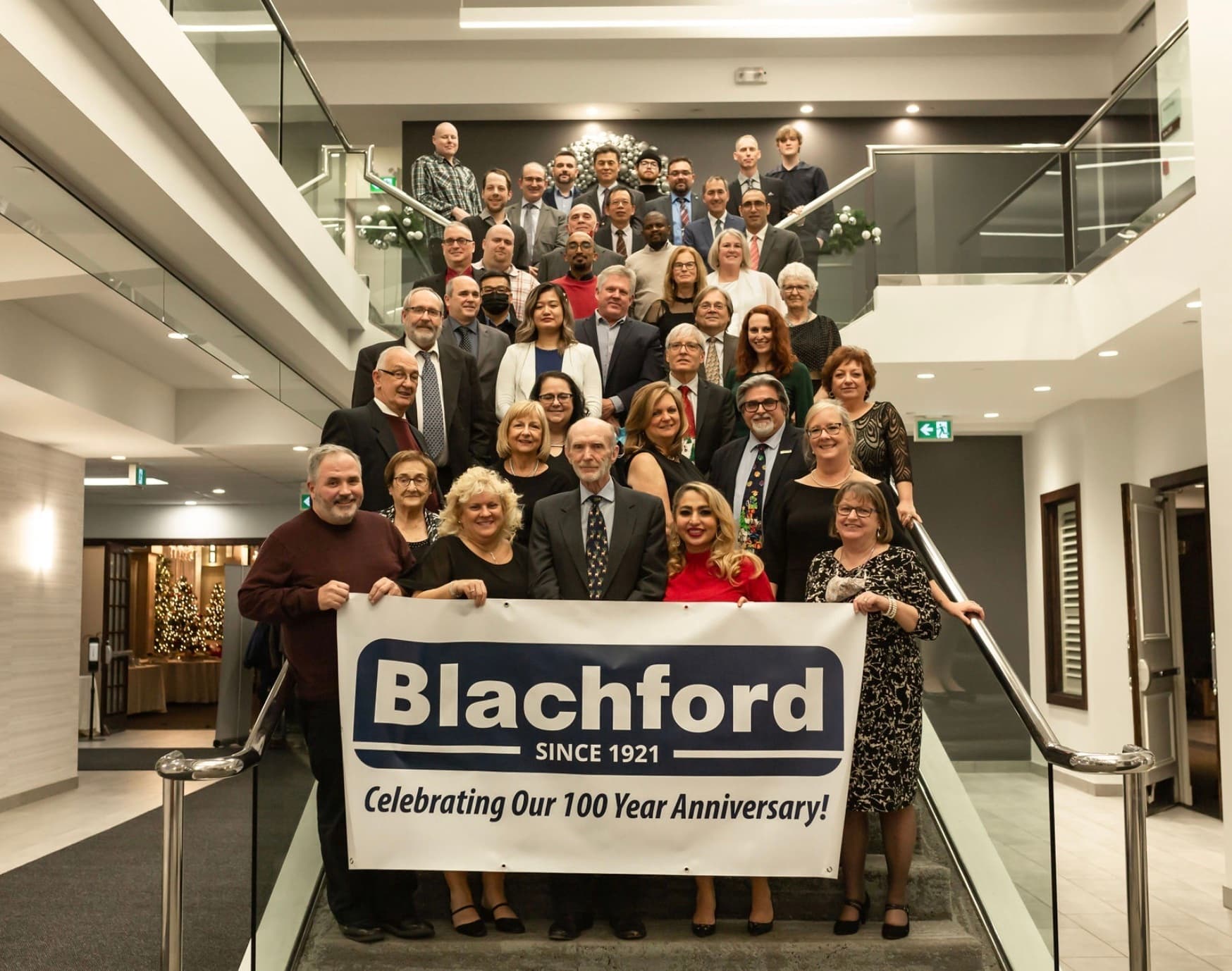 When two of his employees' wives passed away from ovarian cancer, John Blachford, CEO of manufacturing company Blachford, knew he had to help. Both women were only in their fifties, and the long and arduous treatments they went through weren't enough to save them.
"In the case of both of these women, the cancer was detected too late. One of the worst things about ovarian cancer is that it strikes women in middle age," says Mr. Blachford.
Ovarian cancer is an elusive and deadly disease, often only presenting symptoms in its most advanced stages. Together with endometrial cancer, it is the fourth-highest cause of cancer deaths in women. If it is detected early, however, the disease is treatable and even curable. When Mr. Blachford learned that Dr. Lucy Gilbert, gynecologic oncologist at the McGill University Health Centre (MUHC), has developed an early detection test, he saw an opportunity to pay tribute to his employees' wives.
"Those two women had a big impact on me. If only the cancer had been detected earlier. When I read about the great work that Dr. Gilbert was doing, I wanted to support that work," says Mr. Blachford.
On behalf of its 365 employees worldwide, the Blachford company made a gift of $250,000 to create the Blachford Company Research Award for Ovarian Cancer. The new award is supporting Dr. Gilbert and her team as they progress through the final clinical trial of her early detection test, the DOvEEgene test.
Dr. Gilbert developed the DOvEEgene test after years of seeing women succumb to ovarian and endometrial cancers due to late diagnosis. The test works much like a pap smear does for cervical cancer, collecting a small sample from the uterus. The sample undergoes DNA testing to detect cancer in its earliest stages.
"I see late diagnoses all the time. It's devastating to know that if we had caught it early, these women would have survived. The Stage 3 clinical trial of the DOvEEgene test is the culmination of years of work, and I am grateful to Blachford for supporting us as we bring DOvEEgene to all women," says Dr. Gilbert.
Survival rates for ovarian cancer have not improved in over 30 years, an astonishing fact considering the speed at which medicine and technology have advanced. Thirty years ago, companies like Blachford were using fax machines and typewriters. In the time between typewriters and tablets, no new technologies to improve survival rates for ovarian and endometrial cancers were developed. Until now.
Blachford was founded in Montreal in 1921 and manufactures a wide range of products, from noise reduction products to industrial chemicals. John Blachford grew up around the company's original factory on Lucien-L'Allier and is proud to support health care innovation in his home city. He is quick to stress that the gift is not just from him, but from every one of his employees.
"Blachford celebrated its centennial in 2021, and we could never have reached this milestone or achieved such great success without the dedication of our employees. This gift would not be possible without them," says Mr. Blachford.
DOvEE is a priority of the MUHC Foundation's $200 million Dream Big Campaign to change the course of lives and medicine. The Dream Big. Stop the Silent Killer campaign has raised over $2 million to support Dr. Gilbert's big dream of making the DOvEEgene test a routine part of women's health care, and saving countless lives in the process.
Bill's Story: A Life Transformed by a New Heart