World cancer day campaign raises $71k to help end cancer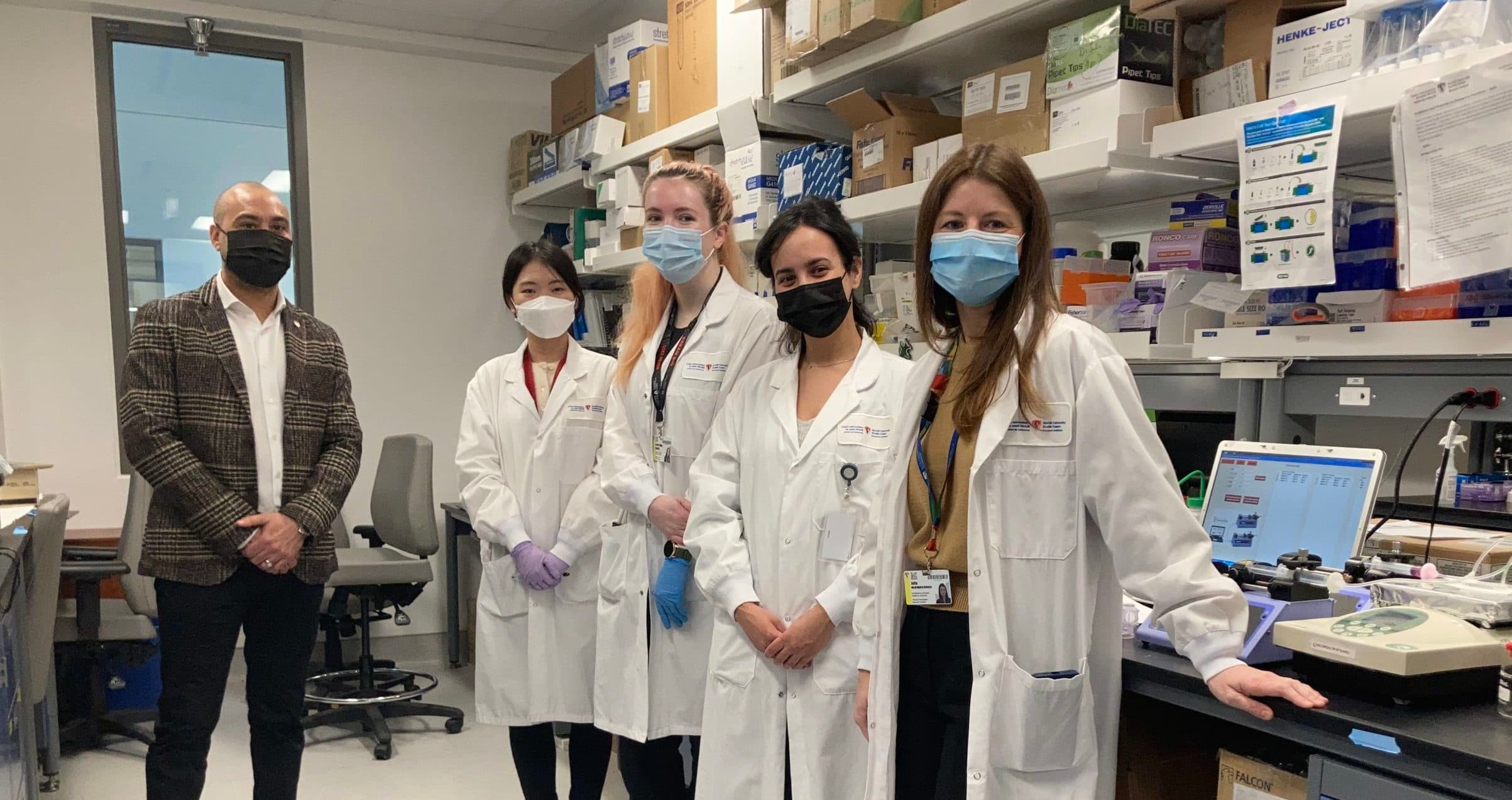 On World Cancer Day, February 4, 2022, the MUHC Foundation raised $71,522 to help end cancer as a deadly disease. With the help of our supporters, we nearly doubled our $40,000 goal
Cancer is a disease that affects every single one of us. We all know someone who has fought cancer, and we all know someone who has died. Our cancer experts at the MUHC are one step closer to providing personalized, precision treatments to all patients thanks to the remarkable generosity of our donors.
Precision oncology means providing the right treatment to the right patient at the right time. Using advanced tools and techniques, the MUHC's oncologists can understand exactly what type of cancer a patient has and test treatment options in the laboratory. This helps ensure each patient receives the best treatment for their disease. These techniques are the future of cancer care, but they are not yet part of standard treatment. The $71K raised brings us one step closer to offering precision oncology to every cancer patient.
"What precision oncology is, really, is better care for patients, because we're doing this in a very personalized way," says Dr. Julia Burnier, a cancer researcher and scientist at the Research Institute of the MUHC (RI-MUHC) whose work will benefit from the World Cancer Day campaign.
The MUHC Foundation is incredibly grateful to Ferron Campbell and the Campbell O'Connor Foundation for their generous matching gift of $20,000. The gift is very personal for Mr. Campbell, who lost his beloved grandmother to cancer at a young age. He was overwhelmed by the response to the campaign.
"This has been without a doubt one of the most beautiful and fulfilling experiences of my life," says Campbell. "Nothing short of magical. Thank you from the bottom of my heart."
To everyone who donated, thank you for supporting our big dream to End Cancer as a deadly disease.
"The way our community came together on World Cancer Day is incredibly meaningful. Cancer touches so many lives, and together we are ensuring that new treatments and cures are on the horizon," says Julie Quenneville, President and CEO of the MUHC Foundation.
Click here to learn more about the World Cancer Day campaign.
Taking Montrealers' Health to Heart: Dr. Louise Pilote and Nurse Wendy Wray