Top 6 Tips to Stay Fit During the Winter for Breast Cancer Patients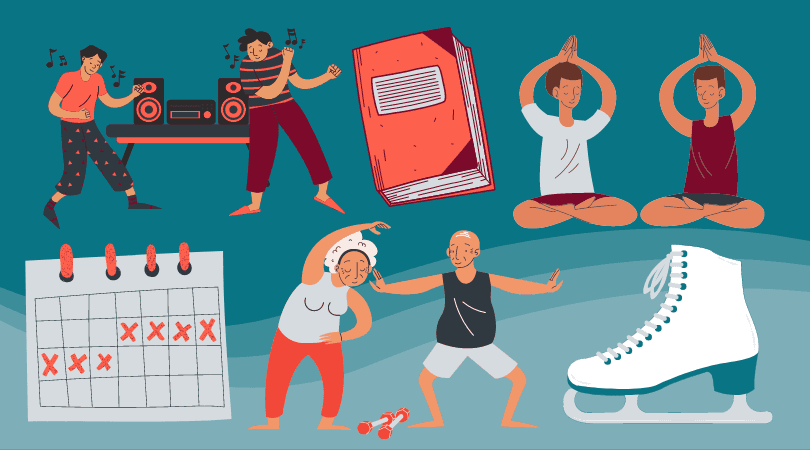 It has long been known that exercise has several amazing benefits for your body and mental health. But did you know that exercise can also reduce the risk of cancer recurrence in breast cancer patients and decrease treatment side effects such as fatigue, weight gain, lymphedema, and osteoporosis?
The McGill University Health Centre's (MUHC) Breast Clinic Wellness Program, which is funded entirely by donors, offers free exercise physiologist services to patients. Patients have access to two free hour-long one-on-one sessions with Sara Tsapekis, an exercise physiologist. These sessions include:
Fitness assessments (strength, aerobic endurance, and flexibility)
A tailored fitness plan with prescribed exercises according to the patient's needs and goals
Demonstrations by Sara of the prescribed exercises and the correct technique
"I provide individualized exercise programs for each patient who comes to see me. Each patient has a different fitness level, different health conditions to consider, different fitness goals, which are ultimately reflected in the programs I develop for each patient," says Sara.
In the winter months, sticking to a fitness plan can be a challenge. Icy sidewalks and gym closures are just a few of the obstacles that can get in the way of exercising. Sara shared her top six tips to help breast cancer patients stay fit during winter.
Tip #1: Make the most of online resources.
There are many resources online to take advantage of, such as YouTube videos of yoga routines, cardio workouts or online group sessions that were made available during the pandemic.
Tip #2: Find a workout buddy!
"It can be more fun and motivating to exercise with other people. If they are willing, exercise with your children and/or your spouse," says Sara.
Tip #3: Improvise with equipment.
"If you don't have any elastic bands or dumbbells, you can use books, tin cans, water bottles, and old leggings. If you don't have a treadmill, you can still do cardio by climbing your stairs at home, marching in place, dancing, and following cardio videos," says Sara.
Tip #4: Stick to activities that you enjoy.
"In order to adhere to a program and to be able to continue to exercise on a daily basis, it is important to enjoy the activity," says Sara. For example, if you don't enjoy running, do a dance workout instead for your daily cardio.
Tip #5: Maintain a schedule and log your activities.
Set aside time each day for working out, make it part of your daily routine and log your progress. "It can be motivating to keep track of your physical activity during the week," says Sara.
Tip #6: Take up a winter sport
Instead of slippery walks on icy sidewalks, opt for fun winter activities like sledding, cross country skiing or even snowshoeing. Don't forget to layer up!
Sara has been working with the MUHC's Breast Clinic Wellness Program since its creation and has made it her mission to help women integrate exercise into their lives during and post treatment. The MUHC Foundation continues to make it our mission to help the MUHC's Breast Clinic Wellness Program provide exceptional care for patients and provide access to professionals like Sara.
Want to make a gift in support of the incredible work happening at the MUHC's Breast Clinic, donate here.
From Patient To Mentor: This Is Daniella's Story