From Patient To Mentor: This Is Daniella's Story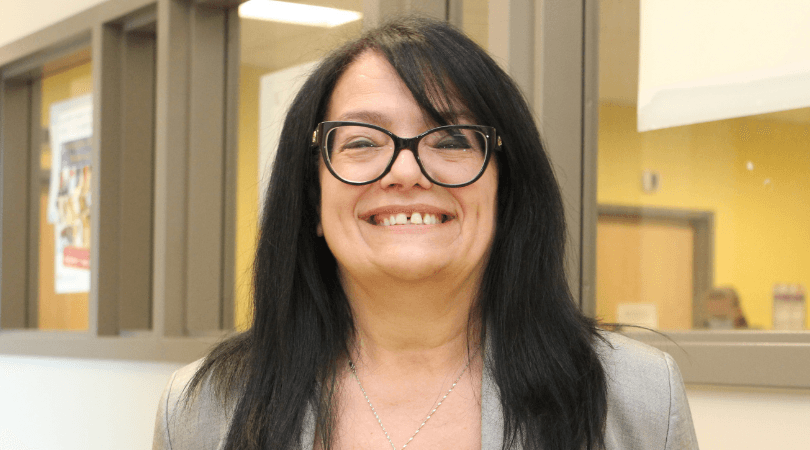 One day. That is all it takes to change someone's life. For Daniella Corsetti, that day was in December 2014, when she received the news that she had breast cancer.
"Your life changes with those three words: you've got cancer," says Daniella.
A cancer diagnosis and the ensuing treatment are always difficult. Daniella's journey was made easier thanks to the support of her surgical oncologist, Dr. Sarkis Meterissian. Not only did Dr. Meterissian treat her cancer, he also put her mind at ease when she felt her emotions might overwhelm her.
"Dr. Meterissian would explain all the treatment options and let me make the decision. He told me that I was the one who would have the scar afterwards, so I should decide the course of my treatment. He was so supportive," says Daniella.
Greater support for breast cancer patients
In the years since Daniella finished treatment, Dr. Meterissian has turned what used to be informal support into a comprehensive wellness program. The MUHC Breast Clinic Wellness Program offers counselling, nutrition and body image support, and much more to help women not only survive breast cancer, but thrive.
After her fight with cancer, Daniella decided to give back to her community. She is now a mentor at the Breast Clinic Wellness Program, helping women cope with diagnosis and treatment. When going through something as life-altering as cancer, it's difficult to find someone who understands. Daniella is a listening ear for women undergoing treatment at the MUHC.
"When I was diagnosed in 2014, I had the best support ever. My family, my friends. Some women don't have that. I want to pay it forward. Mentoring these women brings me lots of joy," says Daniella.
Every year, thousands of Canadian women are diagnosed with breast cancer.
The MUHC's Breast Clinic Wellness Program is a lifeline for women going through breast cancer treatment. Entirely donor funded, this unique program provides whole-person care: not just treatments to cure the cancer, but emotional and physical support to help survivors lead fulfilling lives.
"The Wellness Program is such an important part of the breast cancer journey—it helps our patients live full lives after breast cancer," says Dr. Meterissian. "We've made tremendous advances over the last 25 years in breast cancer treatment, but we don't often pay as much attention to the rest of the patient, apart from their cancer. In other words, their mental health, their physical health, their sexual health. With the Wellness Program, our patients get this care for free."
World cancer day campaign raises $71k to help end cancer