Montrealer Paul Marchand believes in the power of giving back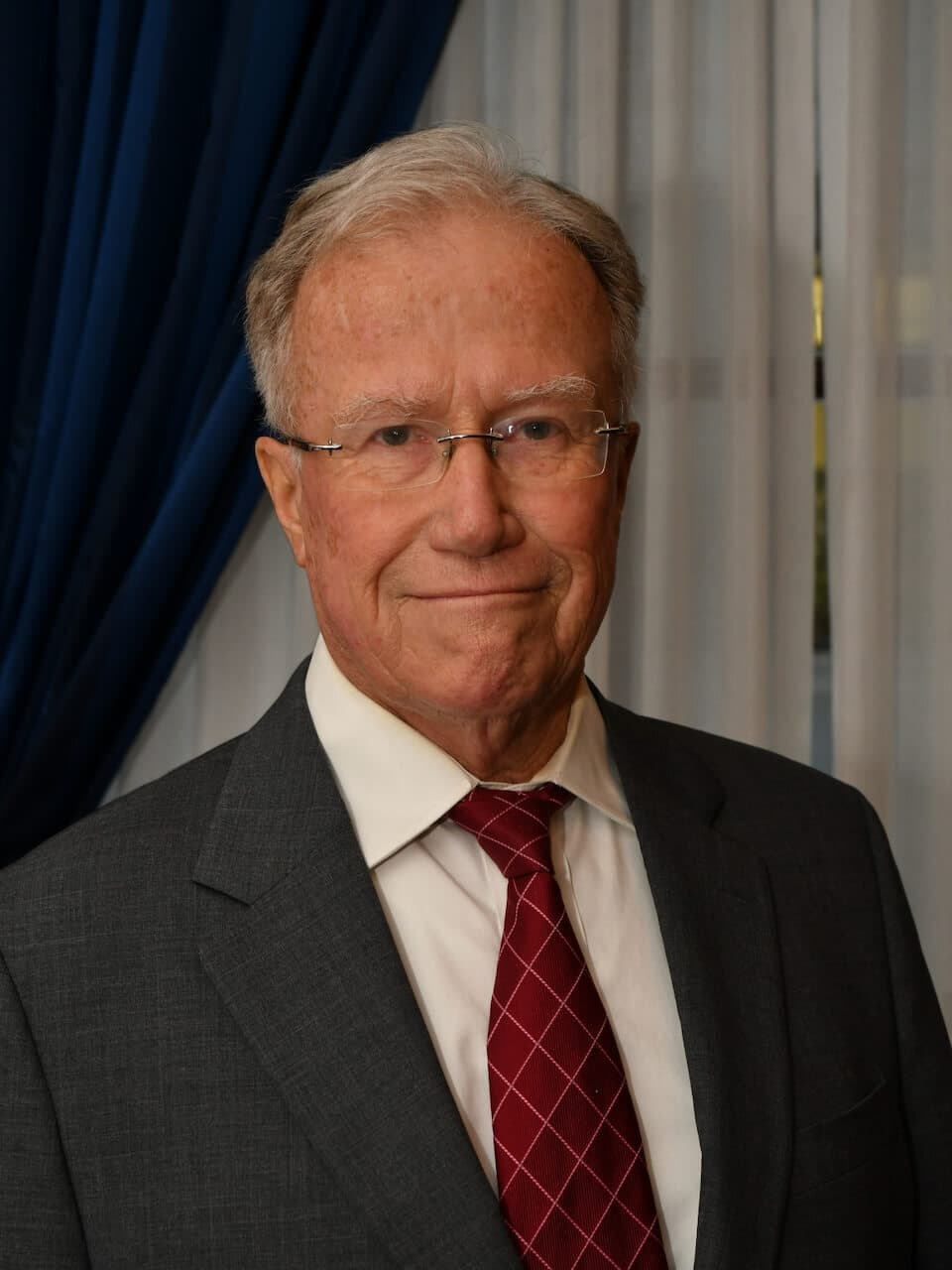 Paul Marchand, President of the Doggone Foundation, has contributed millions of dollars to MUHC Foundation in support of research and patient care.
Paul Marchand is a lifelong Montrealer and strong believer in the power of giving back. Throughout his life, he has dedicated countless hours to supporting the community, and the octogenarian has shown no sign of slowing down. As President of the Doggone Foundation, his impact on Montreal and across the country will benefit our communities for decades to come.
Paul was born in 1941 and grew up in Hampstead. His formative years took place during the 1950s, a time of promise and possibilities—one that left a lasting mark on his life.
"I was a teenager in the 1950s, when everything was prospering. It was a new, positive time after the Great Depression and the World Wars. People were confident that the future would be better than the present," says Marchand.
This idyllic childhood, as Paul describes it, instilled him with optimism and gave him a strong belief in the ability of individuals to change the world. As a teenager, Paul attended Lower Canada College (LCC), an experience that further shaped his worldview.
"LCC's motto is Non nobis solum, which means 'not for ourselves alone.' My teacher, Dr. Penton, drove this home for me. He told me that I was privileged to attend LCC, and that my privilege entailed a responsibility to give back," says Paul.
Paul took this lesson to heart.
"I held onto the idea that I could do something important when I grew up. I didn't know what it would be, but I knew I needed to give back to society," says Paul.
After receiving an undergraduate degree from Princeton and his law degree at McGill, Paul began to practice law. He quickly found that he did not enjoy the work, but over the years was able to shape his career into something he loved.
"I dealt with families and estates. I became much more a counselor than a lawyer, and that's how I see myself. That's what made it worthwhile," says Paul.
It was through his work that Paul met Elspeth McConnell, a reclusive and wealthy Montrealer. Elspeth had lost her husband, Montreal Star owner John Griffith McConnell, years before and did not have any children to inherit her fortune. With the advice and support of Paul and paralegal Susan Avon, Elspeth created the Doggone Foundation to support Northwest Coast Indigenous art, health care, research and education.
"It took time to win Elspeth's trust, but as we worked more closely together, Susan and I became like her surrogate children," says Paul.
Though she passed away in 2017, Elspeth's legacy is still felt today, and will be for decades to come. The Doggone Foundation has donated millions to worthy causes, including a transformative $10 million gift to the Best Care for Life Campaign, which helped build the MUHC Glen site.
"When I was in my 50s, I had open heart surgery at the Royal Victoria Hospital. Afterward, I became involved with the foundation and fully invested in finding a way to build the new MUHC Glen hospital. I knew I could count on Elspeth to help," says Paul.
In 2017, the Doggone Foundation donated $15 million to the MUHC Foundation and McGill University to create the McGill Interdisciplinary Initiative in Infection and Immunity (MI4), which brings together over 250 researchers to find solutions to deadly infectious diseases. Though the Doggone Foundation couldn't have known it, the gift helped position MI4 to respond to the COVID-19 pandemic when it began in 2020.
There are few areas of the hospital that haven't been touched by Elspeth and the Doggone Foundation's generosity. Their gifts have supported research and care in cardiology, cancer, ophthalmology, nursing education and so much more. The atrium of the Research Institute of the MUHC bears Elspeth's name, and Paul is proud to continue to build her legacy.
Through his work in estates and as a counsellor, Paul now embodies the lesson that he learned so many years ago: non nobis solum—not for ourselves alone. As President of the Doggone Foundation, he has carried out Elspeth's wishes.
"I don't do what I do for glory," says Paul. "It comes down to one of my most basic beliefs, that we should do unto others as you would have them do unto you. The choices I have made are never for myself alone, but for my community."
Paul has instilled these values in his family. When his wife of 47 years, Jennifer, passed away from ovarian cancer, his son Matthew got involved with the MUHC Foundation. He currently sits on the Board of Directors, and is co-chair of the DOvEE campaign, which supports a first-of-its-kind early detection test for ovarian and endometrial cancers—a cause close to Matthew's heart.
"I married the girl from down the street, and it was a marriage made in heaven. Losing her was difficult for all of us," says Paul.
Though he denies that age has made him wiser, Paul has some sage advice for us all:
"If you connect yourself to others, you'll do fine. It is the most important thing for a happy life. Don't do things for yourself alone. When you help others and become involved in your community, you will have satisfaction, meaning, connectivity and love."
The MUHC Foundation is incredibly grateful to Paul for his steadfast support of the foundation over the years. Under his guidance, Elspeth McConnell and the Doggone Foundation have donated over $31 million to the foundation, and have had an immeasurable impact on the health of our community.
After a cancer recovery "miracle," Montreal family gives back