Montreal Entrepreneur Buys 5,000 Lunches for MUHC Employees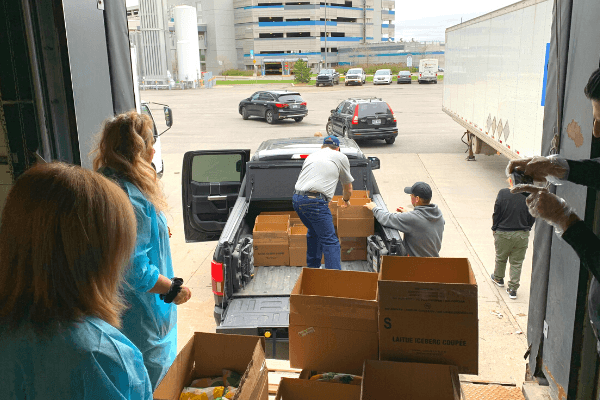 Thousands of McGill University Health Centre (MUHC) employees were treated to a complimentary meal on Monday, May 4, thanks to BFL CANADA President, CEO and Founder Barry F. Lorenzetti. The gesture of support from the Montreal executive comes at a time when health care workers are faced with extraordinary challenges due to the COVID-19 pandemic. The donation was made by The Barry F. Lorenzetti Foundation.
"This is a wonderful expression of support from a leader in our community," notes MUHC Foundation president Julie Quenneville. "Barry's gift to our hospital heroes is a gesture of solidarity for the people on the front lines of this health care crisis. It tells them, we stand with you, you are not alone."
The donation of 5,000 meals was purchased from the Subway restaurant chain, one of the MUHC's Glen site hospital vendors. The total contribution was more than $25,000.


"Offering food is a simple way to show thanks to these dedicated professionals and to make sure they know we are grateful for their courage and their sacrifice," says Barry F. Lorenzetti.

"It is an expression of appreciation, an age-old tradition – one that conveys warmth and gratitude in the most basic of ways," adds MUHC Foundation Chair Norman Steinberg. "We are so pleased to collaborate with Barry to feed thousands of hard-working hospital heroes as they battle on the front lines against COVID-19."
Twice a Skin Cancer Survivor, Montreal Father Advocates for Sun Safety