Monique's Story: A Life Cut Short by a Silent Killer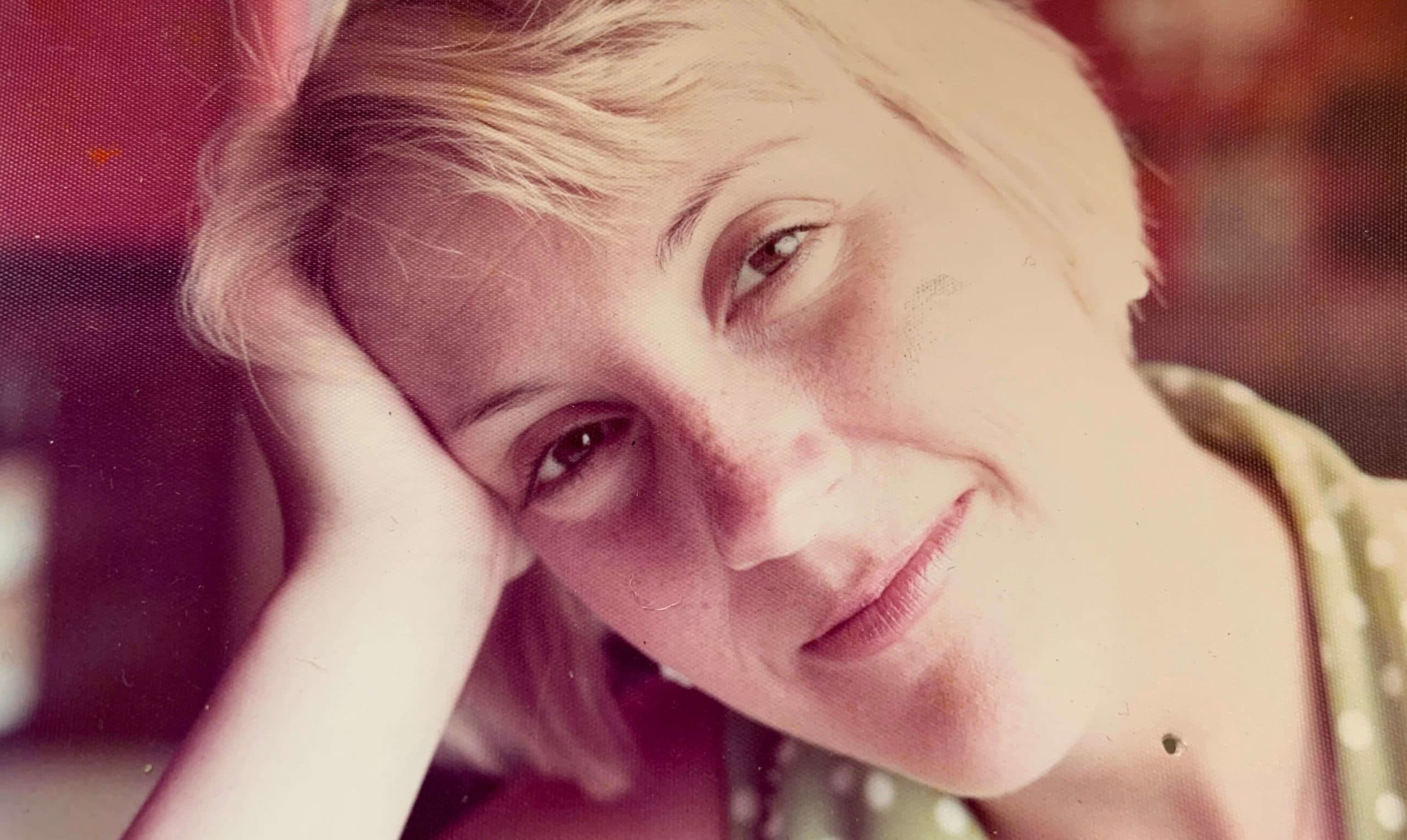 Monique Solomita lost her life to a late diagnosis of ovarian cancer
Monique Girard-Solomita led a happy, adventurous life. A journalist with Le Journal de Montreal for thirty years, the proud Lac Saint-Jean native travelled the world, reporting on stories in countries from China to Switzerland. At home in Laval, she was a wife and mother, raising two daughters with her husband, Joe Solomita.
On April 26, 2020, the life she loved was taken from her. At the age of seventy, Monique passed away from ovarian cancer.
This was not Monique's first experience with cancer. She was diagnosed with breast cancer when she was sixty. A routine mammogram found the lump, and fortunately, she recovered after radiation therapy and surgery.
"It was a trying time," says Louise Solomita, Monique's daughter. "But there is a system in place to detect breast cancer early. In her case, she was fortunate."
Monique had finally moved on after life with cancer when mysterious symptoms appeared on the eve of her 69thbirthday. She was having stomach pains, and went to her local hospital in Laval for a diagnosis. Before tests were even run, the physician told her it was likely ovarian cancer.
"The doctor said they have seen this a million times," says Louise. "They didn't even wait to have confirmation because it was so familiar to them."
A round of testing was scheduled for the next day—Monique's birthday—to confirm what the physicians already knew.
"When I called that morning to wish my mom a happy birthday, my dad told me she was in the hospital. I left the office and went straight there, and I spent the day in the waiting room as she underwent tests," says Louise. "It was devastating. The cancer was already advanced."
Unlike breast cancer, there is no routine diagnostic test to find ovarian cancer early. Until now. Gynecologic oncologist Dr. Lucy Gilbert, a physician-scientist at the McGill University Health Centre (MUHC), has developed a new test to diagnose ovarian and endometrial cancers early, before they become deadly. The DOvEEgene test works much like a pap smear, using a specially designed brush to gently sweep cells from the uterus. The cells then go through DNA analysis, helping Dr. Gilbert and her team identify cancer before it becomes life threatening.
Help ensure there are no more women lost. Donate Now
If Monique had access to such a test, it could have saved her life. A mammogram saved her when it detected her breast cancer, but there was no equivalent for ovarian cancer. Dr. Gilbert's dream is that every woman will receive routine DOvEEgene tests to ensure that there are no more women lost to the silent killer.
"We wanted my mom around for another thirty years," says Louise. "We feel like we were robbed of that. My son will remember her, but she will not see him grow up."
Following her diagnosis of ovarian cancer, Monique was referred to Dr. Gilbert at the MUHC, and underwent treatment to control the cancer. Dr. Gilbert was there every step of the way, providing excellent care, a sympathetic ear, and even answering Louise's worried text messages late at night.
"My mother always said that Dr. Gilbert has a lot of humanity. As busy as she was, she took the time to sympathize with my mother," says Louise.
Not even a year after Monique's treatment ended, the cancer returned. It had spread to her brain. She was hospitalized as the pandemic began, and her family could not visit her. After two weeks, Monique decided she was coming home. Realizing that she could not fight the cancer anymore, she chose to be with her family.
"We came very close to never seeing her again because she was in the hospital and we couldn't get to her. That was extremely scary. We were lucky that we were all able to be with her," says Louise.
In the end, Monique lived only one more week. She died at home surrounded by her husband and daughters. The family spent the spring and summer of 2020 in what Louise describes as a "haze," trying to understand their loss.
"My mother was seventy when she died. She was full of energy. A wonderful, energetic, warm person who loved life. She wanted to live." says Louise.
Monique found the joy in everything—particularly her friends and family—and her passing was felt widely.
To prevent stories like Monique's, and to ensure no more women, mothers, sisters, daughters and friends are lost, the MUHC Foundation is raising $500,000 to fund the final stages of Dr. Gilbert's DOvEE phase 3 clinical trial. This is the last step before the DOvEEgene test can become a standard part of women's care, one that could change the story for the 3,000 Canadian women diagnosed with ovarian cancer each year.
"Ovarian cancer is silently stalking our mothers and our grandmothers," says Louise. "We all have women in our lives that we love, and this test will help protect them."
To spread the message about this important work, the MUHC Foundation has teamed up with Quebec media personality and business woman Julie Snyder, host of Noovo's La Semaine des 4 Julie. The week of April 5, 2021, the show will feature Dr. Gilbert, survivors' stories and more. By supporting Dr. Gilbert and the DOvEE project, together we can ensure there are no more women lost.
To learn more and to donate, visit dreambigwithjulie.ca. The No More Women Lost campaign will continue until Mother's Day.

MCI and MUHC Foundations Join Forces To Help Montrealers Breathe Easier