Dana Massaro Is Building Her Family's Legacy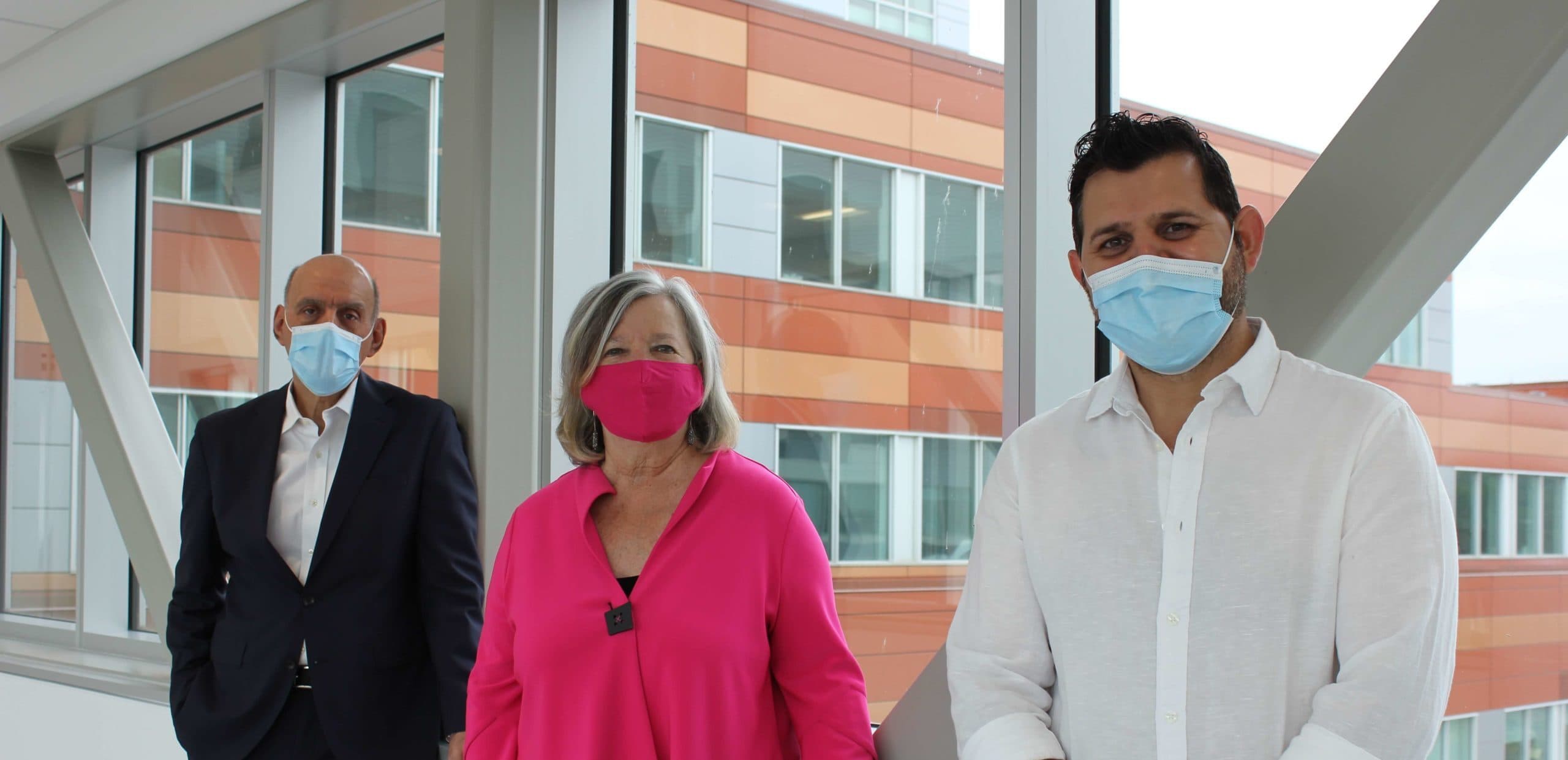 Dana Massaro has raised over $500,000 and committed a planned gift to honour the legacy of her husband, Ken Verdoni
Dana Massaro lost her husband and soulmate, Ken Verdoni, in 2011 after a seven-year battle with cancer. Ken had colorectal cancer, which metastasized to his liver and lungs. Once the cancer has spread in this way, it is notoriously difficult to treat. He had countless surgeries, chemotherapy and radiation treatments, and regularly scheduled scans. Despite every effort, Ken passed away at just 59 years of age.
Those long years of illness were filled with heartbreak for Dana, Ken, and their families, but also some happy memories.
"He fought really hard to get through this journey," says Dana. "The outcome was not a positive one, but throughout the seven years we had so many happy moments in between that we had normalcy in our lives. We went back to work, travelled, and spent quality time with our families and close friends."
Unfortunately, that normalcy didn't last long. Ken's routine scans showed recurrence of the cancer in his liver and both lungs. Throughout his illness, he was treated by Dr. Peter Metrakos, Director of Hepatopacreatobiliary Surgery at the MUHC. Shortly before he died, Ken told Dana that he wanted to do something to help Dr. Metrakos fight this deadly cancer, so no one else would have to go through what he did.
"When he passed, I knew I had to do something to honour Ken and to help Dr. Metrakos with his research into metastatic liver cancers," says Dana. "I was determined to help others so they would not suffer the same fate as Ken."
In the first forty days after Ken's passing, Dana wrote every day in a personal journal. She published her journal about Ken's cancer journey and her life without him, raising $10,000 to support Dr. Metrakos' cancer research. Soon after, she began holding annual events to fundraise for colorectal cancer liver metastases research: from a golf tournament to a cocktail dînatoire with over 150 guests. Determined to do more, Dana decided to leave a planned gift to the MUHC. She took out a life insurance policy with the MUHC as the beneficiary.
Ken Verdoni and Dana Massaro
Dana's giving allowed her to establish the Ken Verdoni Liver Metastases Fellowship in 2015. The fellowship is awarded to up-and-coming cancer researchers to allow them to work in Dr. Metrakos' lab at the Research Institute of the MUHC (RI-MUHC.)
"It is my hope that this fellowship will lead to major advancements in treatments so that others can survive this terrible disease," says Dana.
The Ken Verdoni Fellowship has had two recipients to date, Dr. Nisreen Samir Ibrahim, and most recently, Dr. Miran Madhar Rada. Dr. Rada is working on a number of different projects to better understand colorectal cancer liver metastases. By studying the mechanisms that cause the cancer to grow and evade treatment, new drugs can be developed to target these mechanisms to improve survival rates for all.
"Ken's fellowship is creating a positive outcome for cancer research, for others with cancer, and it is a legacy for us both," says Dana. "I am forever grateful to Dr. Metrakos and the MUHC for enabling a fellowship bearing his name."
Dana and Ken's entire family has supported his fellowship over the years. Sadly, in April 2021, Ken's niece Sandra Verdoni passed away from cancer. Determined that this terrible disease would not steal any more loved ones, her family raised funds in her memory to the Ken Verdoni Fellowship.
This year marks a milestone: Dana has been fundraising for 10 years, and has raised over $500,000 to support this research.
"Ten years later, I am still involved with keeping Ken's memory alive. I want to continue honouring him by helping others on their cancer journey," says Dana. "My final gift will be my life insurance—our names will be forever united and will live on."
Leaving a gift in your Will to the MUHC Foundation ensures excellence in health care for generations to come. Planned gifts are a vital way of making sure the hospital is here for you and your loved ones when it matters most.
(Photo above: Left to right: Dr. Peter Metrakos, Director of Hepatopacreatobiliary Surgery at the MUHC, Dana Massaro and Dr. Miran Rada, Ken Verdoni Liver Metastases Fellow.)
COVID-19 Inspired This Medical Student To Run for a Reason