Becklake Fellow Kriti Agarwal (PT) is preparing COVID-19 patients for the long run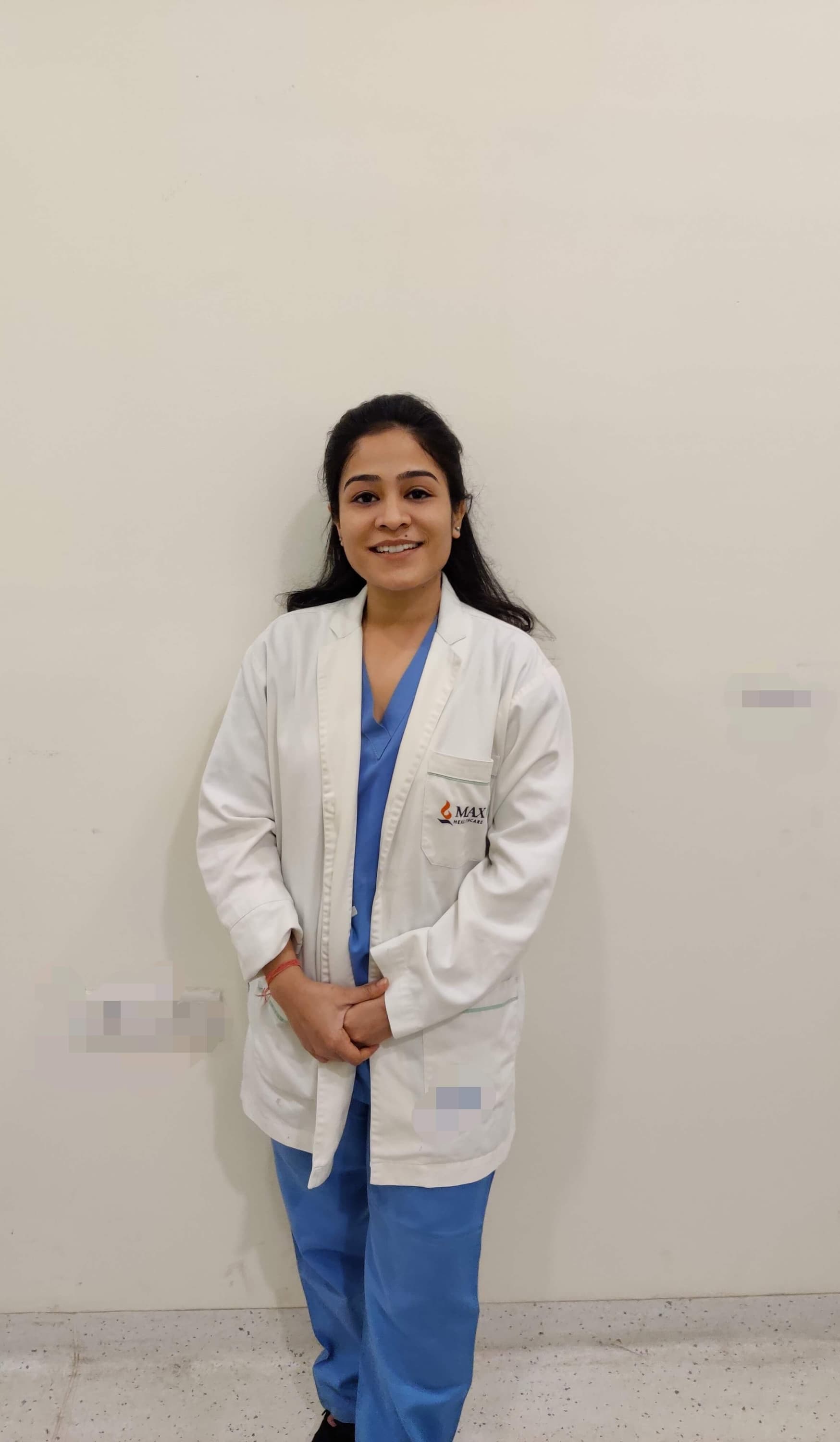 Ms. Agarwal is one of the 2022–2023 Dr. Margaret Becklake Fellows in respiratory research.
Every year, the Montreal Chest Institute selects an outstanding researcher to receive the Dr. Margaret Becklake Fellowship in respiratory research. Made possible thanks to donors to the MUHC Foundation, the award provides research and training support to an up-and-coming respiratory researcher from a low- or middle-income country, or an Indigenous community.
In keeping with Dr. Becklake's legacy, the award provides training that allows the fellows to become leading researchers and caregivers in their home countries, with the goal of lessening the burden of respiratory illnesses around the world.
This year, two new Becklake Fellows were selected, Kriti Agarwal and Dr. Everglad Mugutso. To read Dr. Mugutso's story, click here.
Kriti Agarwal (PT)
Kriti Agarwal came to Canada from India this year to pursue a PhD in Rehabilitation Sciences at McGill University. A licensed cardiopulmonary specialized physiotherapist, she worked as a clinical physiotherapist at Max Super Speciality Hospital and as an assistant professor of physiotherapy at Galgotias University, before coming to Montreal.
Ms. Agarwal was working in the hospital when the COVID-19 pandemic hit, and that experience shaped her current research interests.
"I was posted in the intensive care unit, so I was treating COVID-19 patients. This got me interested in finding better ways to help these patients, where I decided to pursue my PhD," says Ms. Agarwal.
During her year as a Becklake Fellow, Ms. Agarwal will evaluate a virtual rehabilitation program for patients with post-COVID-19 syndrome, also known as long COVID. Some patients are faced with lingering symptoms including shortness of breath and difficulty walking long distances, which affect their quality of life. Physical rehabilitation can help patients improve their persisting symptoms and functional limitations, allowing them to return to their normal activities.
"I will work with patients to rehabilitate them following COVID-19. I will also study whether the program has a positive impact on their quality of life. If it's effective, I hope to make the program widely available, with appropriate cultural adaptations, in Canada and across the world," says Ms. Agarwal.
Ms. Agarwal is passionate about her work, and knowing that the Becklake Fellowship is supported by donors inspires her to work even harder toward her goals.
"For an international student like me, coming all the way from India to Canada—the Becklake Fellowship not only helped me move across the globe, but inspires me to do more for the health of the community at large," says Ms. Agarwal.
Ms. Agarwal is working under the supervision of rehabilitation scientist Dr. Tania Janaudis-Ferreira.
About the Dr. Margaret Becklake Fellowship
The Becklake Fellowship honours Dr. Margaret Becklake, a pioneer of respiratory medicine and founder of the renowned Respiratory Epidemiology and Clinical Research Unit of the Montreal Chest Institute and McGill University.
Over the course of her career, Dr. Becklake studied respiratory health in low-income countries, including childhood asthma and occupational lung disease. She trained and hosted students from low-income countries, many of whom became leaders in research and care in those countries.
First awarded in 2019, the Becklake Fellowship has supported four outstanding researchers to date, including Kriti Agarwal (PT) and Dr. Everglad Mugutso. We are grateful to our many donors, who have helped grow the value of the fellowship in support outstanding early-career researchers.
New cardiology centre of excellence will keep Montreal's hearts healthy