New cardiology centre of excellence will keep Montreal's hearts healthy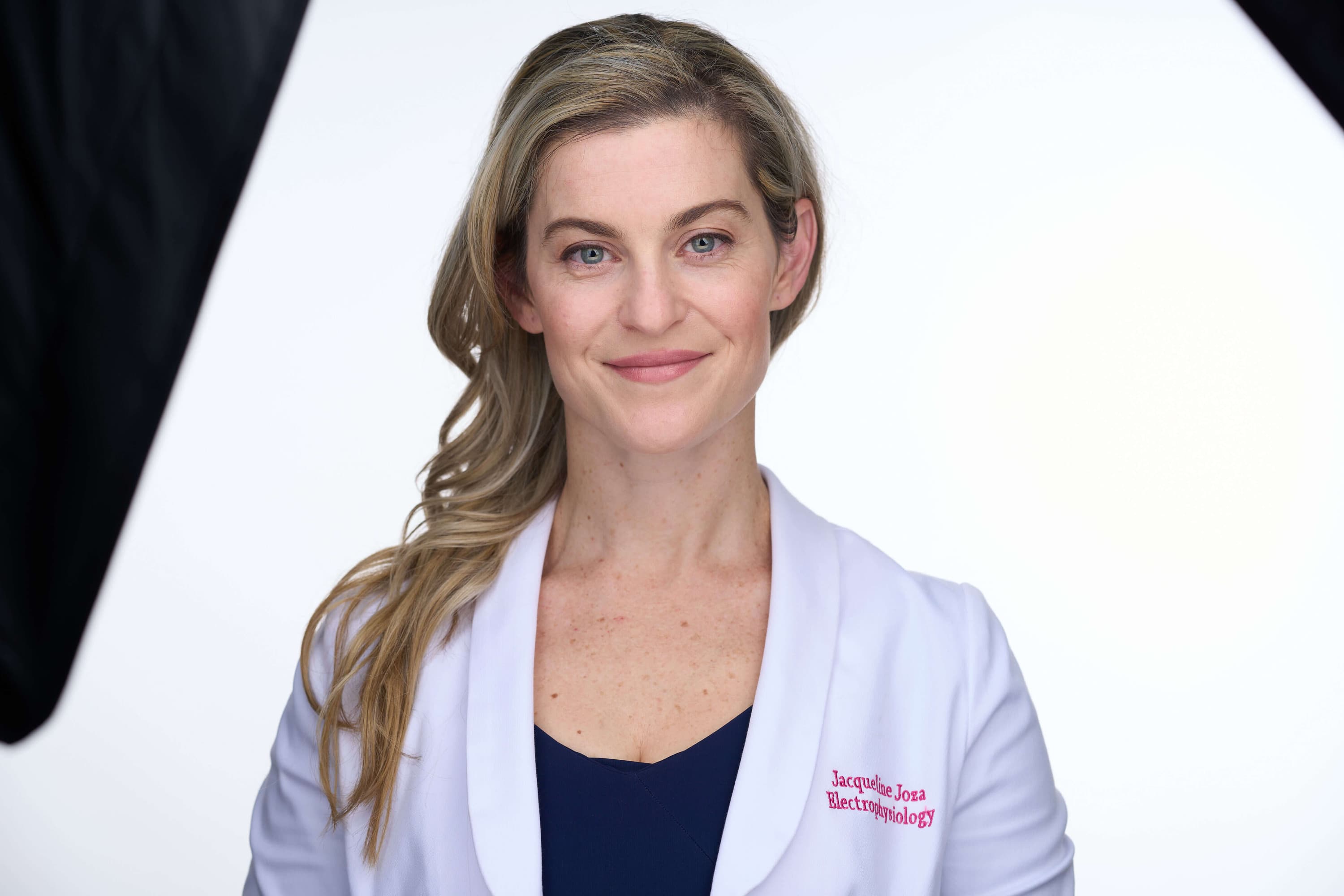 Heart disease affects a quarter of all Canadians. This all-too-common condition is not just one disease, but a group of disorders that negatively affects the heart. One type of heart disease is arrhythmia—a problem with the heart's electrical system that causes it to beat too fast, too slow or off rhythm. Arrhythmias can be life-threatening, but with the right expertise, they can be repaired.
At the McGill University Health Centre (MUHC), an expert team of cardiac electrophysiologists perform delicate surgeries to correct arrhythmias and get the heart back in sync. Patient David Shantz recently benefited from a procedure to correct atrial fibrillation—a very rapid heart rhythm that can lead to blood clots.
"I was experiencing symptoms of elevated heart rates up to 250 beats per minute when I was exercising. This procedure is helping me take a step toward being healthy again," says David.
Amazingly, the MUHC's electrophysiology team is able to repair arrhythmias like David's without the need for open heart surgery. Instead, they use catheters—long, flexible tubes tipped with specialized equipment that are threaded through veins and into the heart. The catheters can destroy small areas of tissue that are causing the abnormal rhythm or implant devices that help correct the heartbeat.
"We have patients that have arrythmias that can be life-threatening. These arrythmias can cause heart failure, they can cause strokes. We're able to care for our patients much more effectively and safely. It's really miraculous," says Dr. Vidal Essebag, Director of Cardio Electrophysiology at the MUHC.
"A lot of the procedures that we do are not only lifesaving, but give patients a better quality of life. That's what makes us happy and proud to come to work every day," says Dr. Jacqueline Joza, cardiac electrophysiologist at the MUHC.
Dr. Essebag, Dr. Joza and their teams take pride in being able to offer the latest procedures to their patients. David has high hopes that his procedure will change his life.
"I'm looking forward to joining my friends on adventures again and for exciting times ahead," says David.
The MUHC Foundation is raising $2.5 million to create an Electrophysiology Centre of Excellence at the MUHC Glen site. Informally known at the EP Lab, this state-of-the-art laboratory will allow the MUHC's heart patients to receive lifesaving procedures and enable the MUHC's electrophysiologists to train the next generation of experts.
"Currently, the most sophisticated procedures need to be done at the Montreal General Hospital. We're extremely excited to have the state-of-the-art technology to do all of these procedures on site at the MUHC. The need is huge, and it's growing exponentially," says Dr. Essebag.
"This new EP lab will give us the ability to perform complex procedures on very sick patients. It will be state-of-the-art—incredible technology right here in Quebec. We'll be able to perform new procedures efficiently and safely in the most complex patients," says Dr. Joza
This holiday season, the MUHC Foundation is partnering with Canadian Pacific to make the new Electrophysiology Centre of Excellence a reality. Throughout November and December, CP will match all donations toward the new EP lab up to $250,000, doubling your impact.
"We love matching public funds; we find that it's a win-win-win situation. We get to engage the community, the donors feel that their dollar is going further, and the recipient receives twice the funds," says Stacey Patenaude, Manager, Government Affairs and Communications at CP.
Fittingly, the land on which the MUHC's Glen site is built was once owned by CP. The Glen Yard, built in 1906, was a railyard for passenger trains that zig-zagged across Canada and into the United States. The MUHC purchased the land from CP in 2004 to build the new hospital, which brought multiple existing hospitals and research sites under one roof.
"This donation is a way for our legacy to live on and to strengthen our links with the Montreal community," says Patenaude.
The Electrophysiology Lab is a priority of the MUHC Foundation's Dream Big. Fix Broken Hearts campaign, which is raising $50 million to ensure Montreal has the lowest rate of hospitalizations and deaths due to heart disease in Canada.
"With the support of CP and our community, the impact we can have on heart health here in Montreal and around the world is huge. The EP Lab is an essential part of not only providing excellence in patient care, but pushing the boundaries of medicine to develop new ways to treat complex heart conditions," says Julie Quenneville, President and CEO of the MUHC Foundation.
Advanced technologies like those used in the EP lab are the future of medicine, and the MUHC Foundation is helping usher in the latest medical advancements. To learn more and to donate, visit www.muhcfoundation.com/works/an-electrophysiology-centre-of-excellence
MUHC's Got Talent: A Heartfelt Night of Music for A Good Cause