$50K to DOvEE Honours the Memory of Ronda Green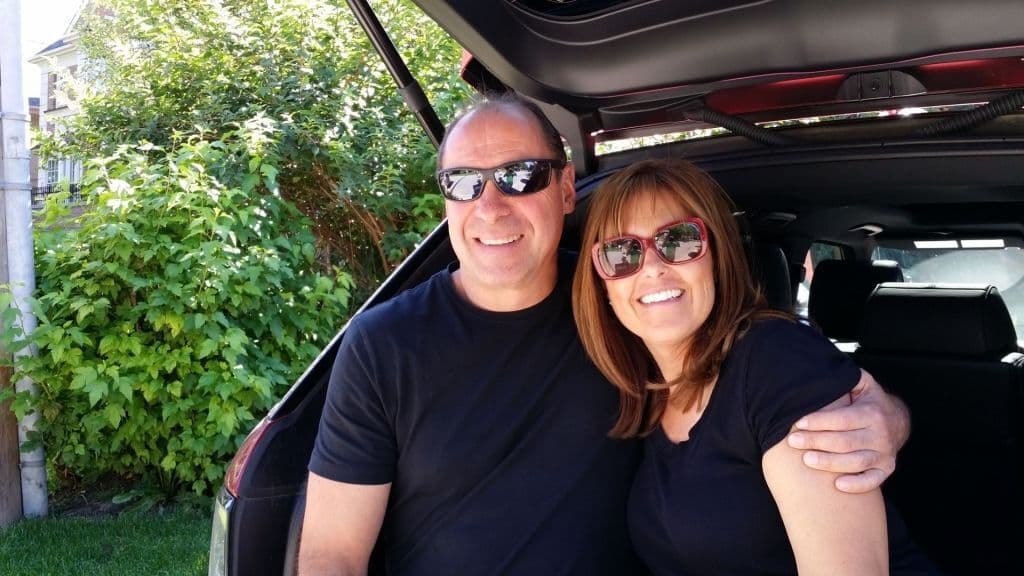 When Ronda Green passed away from ovarian cancer, her family made a donation to ensure no more women are lost to this silent killer
After losing his wife to ovarian cancer, Cary Green is determined to change the face of this deadly cancer forever. He and his family are donating $50,000 to the DOvEE project, a new innovation in early detection of ovarian and endometrial cancers, in memory of his late wife, Ronda.
Ronda was a loving mother of three and a new grandmother. She loved golf, skiing, traveling, entertaining and playing mahjong, but above all, she loved spending time with her family and friends.
"The love Ronda gave to our children and our new grandson was limitless," say Cary Green. "Family was always at the front of her mind, and she did everything to support and care for each member. She was a dedicated and compassionate daughter, sister and aunt, and a caring and loyal friend."
Ronda had a very strong work ethic, and it wasn't until the summer of 2015, after years of contemplating, that she finally decided to retire when two of her children announced their engagements. Mere months later, she began to experience stomach pain and constipation. She spoke to her doctor, who did not think it was serious. But the symptoms persisted, and Ronda insisted on receiving further testing. That was when they found it: ovarian cancer that had spread to her bowel.
Ronda, like so many women, was diagnosed with ovarian cancer in the late stages of the disease. Cancers of the ovaries and endometrium rarely present symptoms, meaning that most women don't realize something is wrong until it is too late. Called the "silent killers," these cancers take the lives of over half of the 3,000 Canadian women who are diagnosed each year.
Help ensure there are no more women lost. Donate Now
Ronda was an active volunteer, and long before she was diagnosed, she volunteered with the Nanny Angel Network, a charity that supports the families of mothers with cancer. Now, she was the mother with cancer. Cancer that would eventually take her life.
Green Family
Dr. Lucy Gilbert's life's work is to prevent the deaths of women like Ronda. As a gynecologic oncologist at the McGill University Health Centre (MUHC), she sees many women whose cancer is diagnosed too late. That is why she developed the DOvEEgene test. This new diagnostic test can detect ovarian and endometrial cancers well before they reach advanced stages. Much like a pap test, a specially-designed swab is inserted into the uterus to collect a small cell sample. The sample is then analyzed using DNA sequencing to determine if any cancer is present. The test is poised do what the pap smear did for cervical cancer 70 years ago, moving it from second to sixteenth place in terms of the deadliest cancers among women.
Cary Green believes that early diagnosis is the best way to stop other families from losing their loved ones to ovarian cancer, and that is why he made a donation to Dr. Gilbert's DOvEEgene project.
"This is the best way to honour Ronda," says Cary. "If she had access to a routine test like Dr. Gilbert's, which would have identified the cancer in its earliest stages, Ronda would be here today, enjoying her growing family and the life she worked so hard to build."
The Green family's generous gift brings Dr. Gilbert one step closer to making the DOvEEgene test a standard of women's care. The MUHC Foundation is raising $2 million through its Dream Big: Stop the Silent Killer priority to fund the final clinical trial needed to make the DOvEEgene test widely available.
"I am confident that Dr. Gilbert's test will prevent many other families from experiencing a loss like we did," says Cary Green.
The Green family's gift will help make this dream a reality.
You can help Dr. Gilbert stop the silent killer by supporting the DOvEE project. For more information or to make a donation, visit https://muhcfoundation.com/dre...
Monique's Story: A Life Cut Short by a Silent Killer