OncoDrive: personalized genomic care for breast cancer patients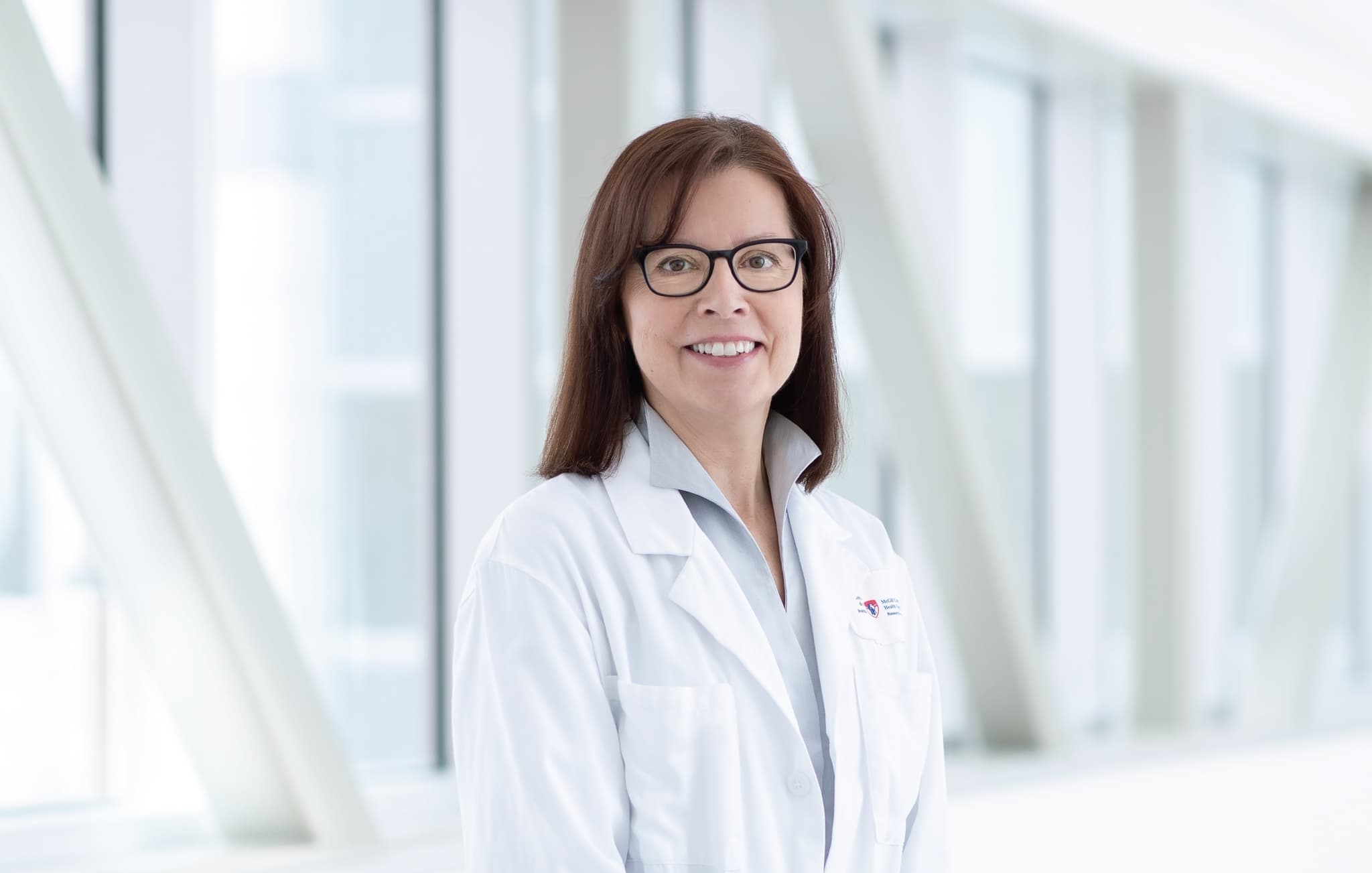 What if doctors were able to not only predict future diseases but also use a patient's genomic profile to provide personalized health care?
Dr. Patricia Tonin, a specialist in breast cancer genetics at the Research Institute of the McGill University Health Centre (RI-MUHC), is conducting a new study focused on breast cancer patients and genomic medicine.
Dr. Tonin is no stranger to genetic research. She was a young postdoctoral researcher when she participated in the discovery of the now-famous BRCA1 and BRCA2 genes. Her role was to look at study participants' DNA and pinpoint the location of these genes. A map of the human genome did not yet exist, so everything had to be done by hand, one gene at a time.
"I was working with some of the largest families in North America. One family had over 600 members," recalls Dr. Tonin.
Inheriting a defective copy of these genes significantly increases your risk of developing breast cancer. Discovering one's genetic risk of developing breast cancer early may pave the way for preventive and other management measures. "The whole magnitude of this discovery and the impact for women and their families was overwhelming for me as a young scientist," says Dr. Tonin.
Today, Dr. Tonin is a senior scientist and Associate Program Leader at the RI-MUHC's Cancer Research Program. She is spearheading a new project called the OncoDrive Breast Cancer Feasibility Study.
Over the course of this study, 1,000 breast cancer patients will be invited to participate in a whole genome sequencing (WGS) biobanking research initiative. This will be one of the largest cohorts of breast cancer WGS data to be analyzed in the world.
During this study, Dr. Tonin will strive to discover how genetic factors impact the care of patients. "What baggage do we bring with us that could affect our treatment," wonders Dr. Tonin.
More often than not, patients do not have a family history of breast cancer. If a patient has mostly male blood relatives, they may never know if they have inherited a predisposition to this disease.
"The purpose of this study is to support evidence-based, genetic research," says Dr. Tonin. By collecting genetic information from up to 1,000 breast cancer patients, Dr. Tonin expects to establish the role of hereditary genetic markers in a real world setting.
The ultimate goal of this project is to improve precision oncology. "Rather than looking at the population as a whole, we want to personalize care for the individual based on their genetic background, family history, and unique situation," says Dr. Tonin.
WGS in breast cancer care is just the beginning. Once this project is complete, hopefully it will expand to all cancers starting with kidney, prostate, gastric, pancreatic, and ovarian cancers.
The MUHC Foundation makes it our mission to end cancer as a deadly disease by supporting the doctors, researchers and clinician-scientists who are working on innovative studies like the OncoDrive.
Learn more about this fascinating research here.
Breast Reconstruction 101