Renowned Montreal Surgeon Named to Canadian Medical Hall of Fame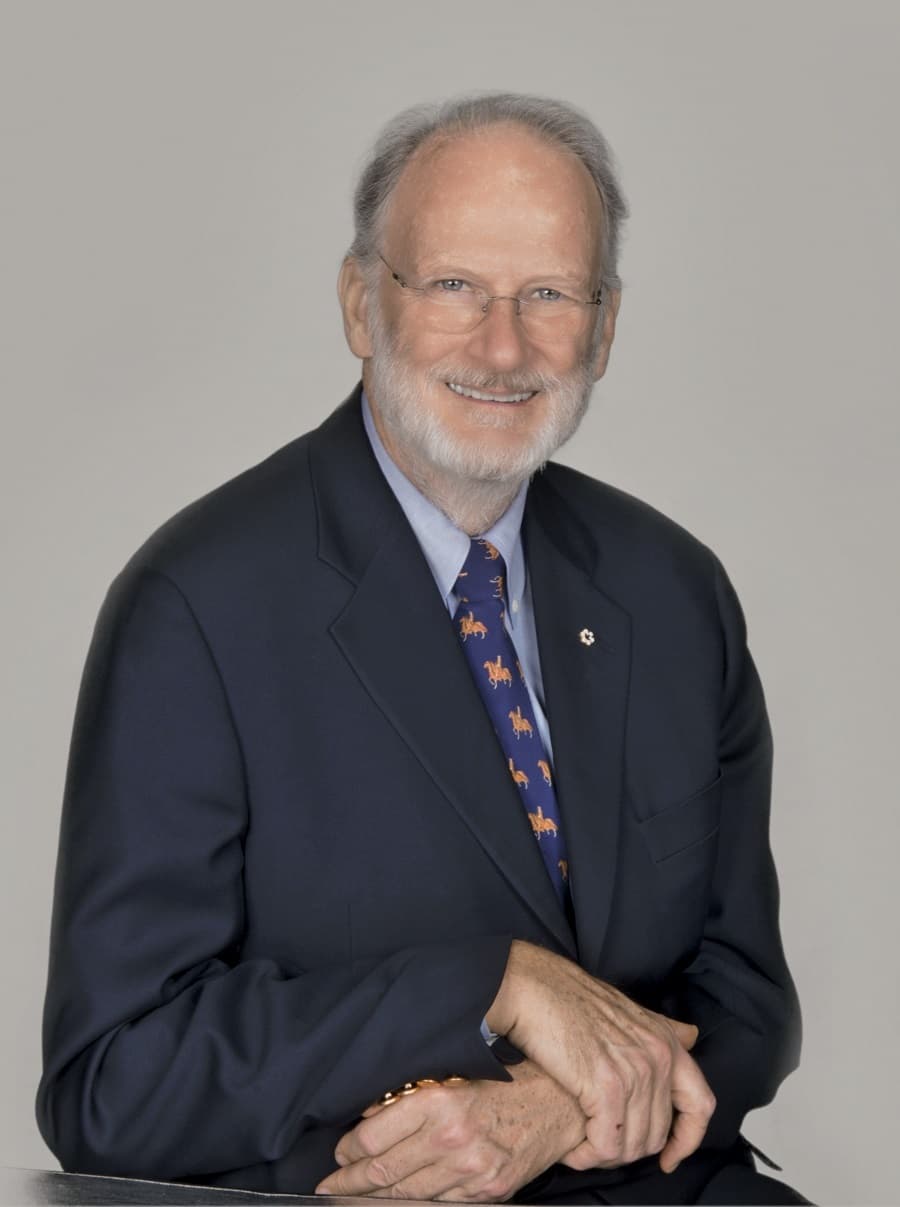 Dr. Jonathan Meakins receives honour for his pioneering work in improving surgery and curbing surgical infections
Dr. Jonathan Meakins, former Surgeon-in-Chief at the McGill University Health Centre (MUHC), will be inducted into the Canadian Medical Hall of Fame (CMHF) in 2022. He receives this honour for transforming "surgical thinking and practice, improving outcomes for patients worldwide," and for being "a pioneer in the immunology of surgical infections," according to the CMHF.
When asked how it felt to receive this honour, Dr. Meakins struggled to put it into words.
"You don't really know how to respond. It made me think of the athletes who win at Wimbledon, and they are asked 'what does it feel like to win Wimbledon?' How can you possibly express that? It's a feeling of joy, delight. It's fantastic," says Dr. Meakins.
Dr. Meakins has had a long, illustrious and varied career. Following medical training at University of Western Ontario and University of Cincinnati, he returned to Montreal to begin his medical practice, eventually becoming Surgeon-in-Chief at the MUHC and Professor of Surgery and Microbiology at McGill University. He was passionate about his work as both physician and researcher.
"I frequently said to my wife that I was going to work to play. It never felt like work," says Dr. Meakins.
During his tenure at the MUHC, Dr. Meakins became a renowned expert in immunobiology and a world authority in the field of surgical infections. He discovered the relationship between a weak immune response and poor outcomes after surgery, leading to significant improvements in how patients are assessed before undergoing a procedure. He is also known as a pioneer in the development of laparoscopic and transplantation surgery. These achievements earned him the Order of Canada in 2000.
In 2002, Dr. Meakins left the MUHC to head the Department of Surgery at Oxford University. During his tenure, he contributed to the creation of international guidelines for surgical innovation, which are now used by surgeons worldwide.
Today, Dr. Meakins is retired from medicine, but continues to work as Director of the RBC Art and Heritage Centre at the MUHC. The centre manages the hospital's large collection of artwork and heritage items. Art is one of Dr. Meakins' passions, and through the Art and Heritage Centre he is able to share that passion with the patients and staff at the MUHC.
"I take the view that art has several roles within a hospital," says Dr. Meakins. "It has a healing component—it's good for patients and their families. But I think the major benefit is to the staff. They work in an environment that is humanized, not just long white corridors with nothing on them."
The heritage items at the RBC Art and Heritage Centre—mostly antique medical equipment—hold a special place in Dr. Meakins' heart: he is the third generation in his family to work as a physician at the Royal Victoria Hospital (RVH). Dr. Jonathan Campbell Meakins, his grandfather, was Chief of Medicine at the RVH and is also an inductee of the CMHF for transforming the RVH into McGill's major teaching hospital. Today, the Meakins-Christie Laboratories for respiratory research bears his name. His father, Dr. Jonathan Fayette Meakins, was a physician at the RVH and a professor at McGill for 59 years.
"There were certainly family pressures to succeed," says Dr. Meakins. "That stimulated me to go away to the States to do my research training, which in fact was extremely important. I was able to bring back knowledge that simply wasn't available in Montreal at that time, laying the foundation for my own career."
A lifelong learner, and never one to shy away from a challenge, Dr. Meakins is pursuing a Master's degree in art history at Concordia University. He also collects art—he and his wife Dr. Jacqueline McLaran recently donated their collection of 16th and 17th Century Dutch art prints to the National Gallery of Canada, where they are currently on exhibit. He also enjoys gardening, golf and bridge.
Dr. Meakins grew up with big shoes to fill, but it's safe to say that he more than achieved that goal. His contributions to medicine in Canada, and internationally, will forever be enshrined in the Canadian Medical Hall of Fame.
To learn more about the RBC Art and Heritage Centre at the MUHC, visit https://muhcfoundation.com/dream-big/other-priorities/rbc-art-and-heritage-centre/.
Canada-Wide Study Takes In-Depth Look at Aging