MCI: Dedicated Staff With Big Hearts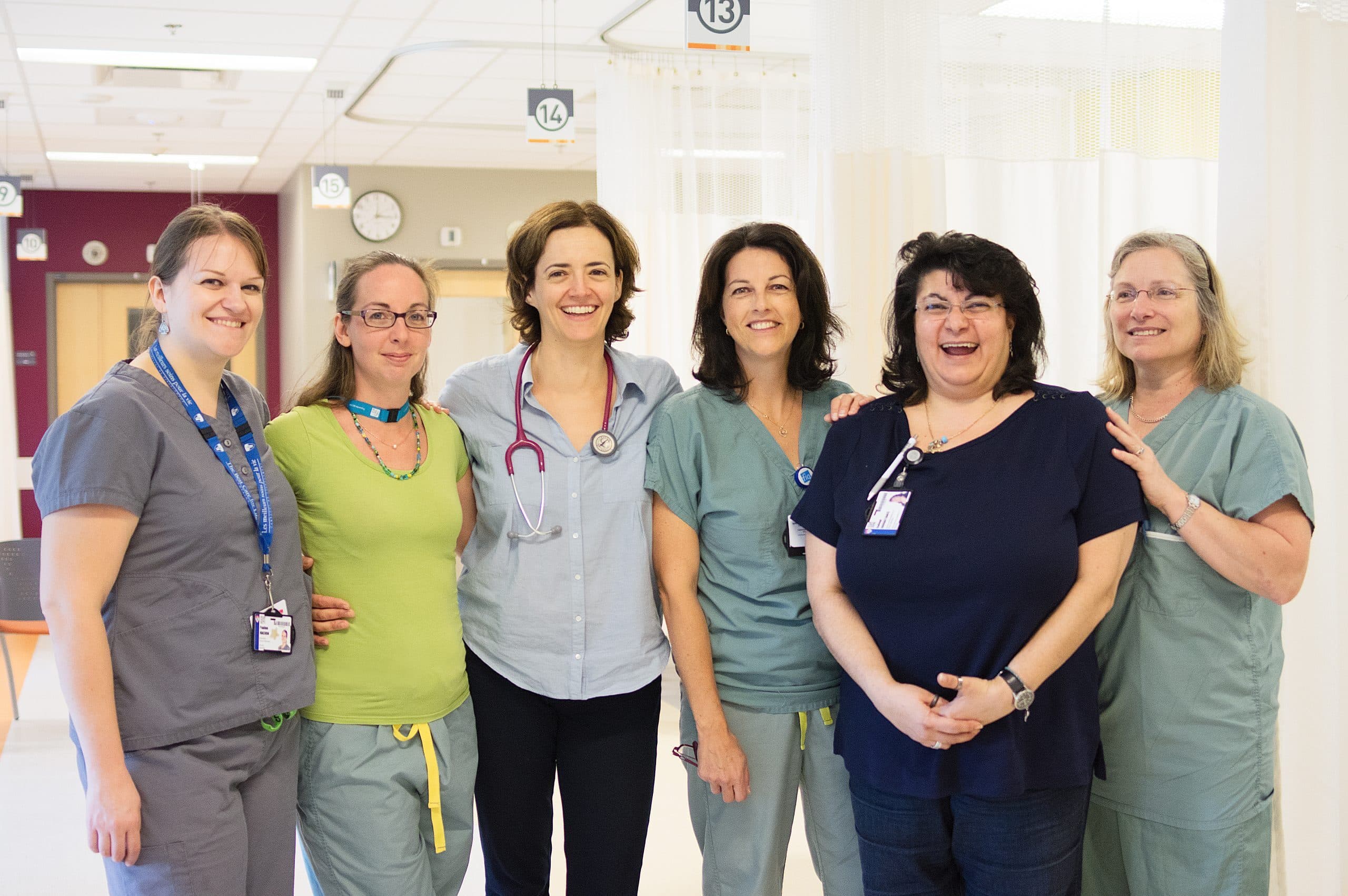 "Compassionate" and "dedicated" are the best words to describe the staff at the Montreal Chest Institute (MCI or "Chest"). This is due not only to the exceptional quality of care provided, but also because the doctors, nurses, orderlies and other health professionals work together and go above and beyond for their patients. The MCI has a culture of caring: not treating patients as a number, not treating each other in terms of hierarchy.
"The MCI is such a great team!" declares Pauline Machon, RN, Nurse Clinician, "There is no hierarchy: doctors, nurses, clerks, everyone just pitches in to help each other out."
The MCI team is known for making many extra efforts that we don't see at other hospitals. When nurses are overwhelmed, doctors pitch-in to help. When an elderly patient with breathing difficulties needs a lift home, nurses have been known to drive them. When patients finish their treatments, the staff hosts special celebrations. And when a patient who has had to fast has nothing to eat once the tests are done, MCI staff members share their lunch. Of course, the team is also known for taking the time to unhurriedly answer questions and concerns of patients and callers. These are just a few of the reasons patients call the MCI their home away from home.
"Every patient and visitor of the Montreal Chest Institute has noticed our very special team spirit which has made us much greater than simply the sum of each individual's expertise and contributions," states Dr. Kevin Schwartzman, Director, Respiratory Division, McGill University Health Centre "Each team member, regardless of title or duties, feels personally responsible and accountable for ensuring the best possible care and support for every single patient."
It is this unity among the staff that allows the Chest to provide such a high caliber of care for its patients. It is also undoubtedly why the MCI has a reputation as a world leader in respiratory care, research and teaching. Its health care professionals remain committed to ensuring that patients have access to the latest diagnostic and care technologies and techniques, while transforming patient care in Quebec and around the world.
Dr. Sharma Wants To Get Canadians Moving With MyHeart Counts Canada