$5M Gift From Herta Vodstrcil Supports Health Care Excellence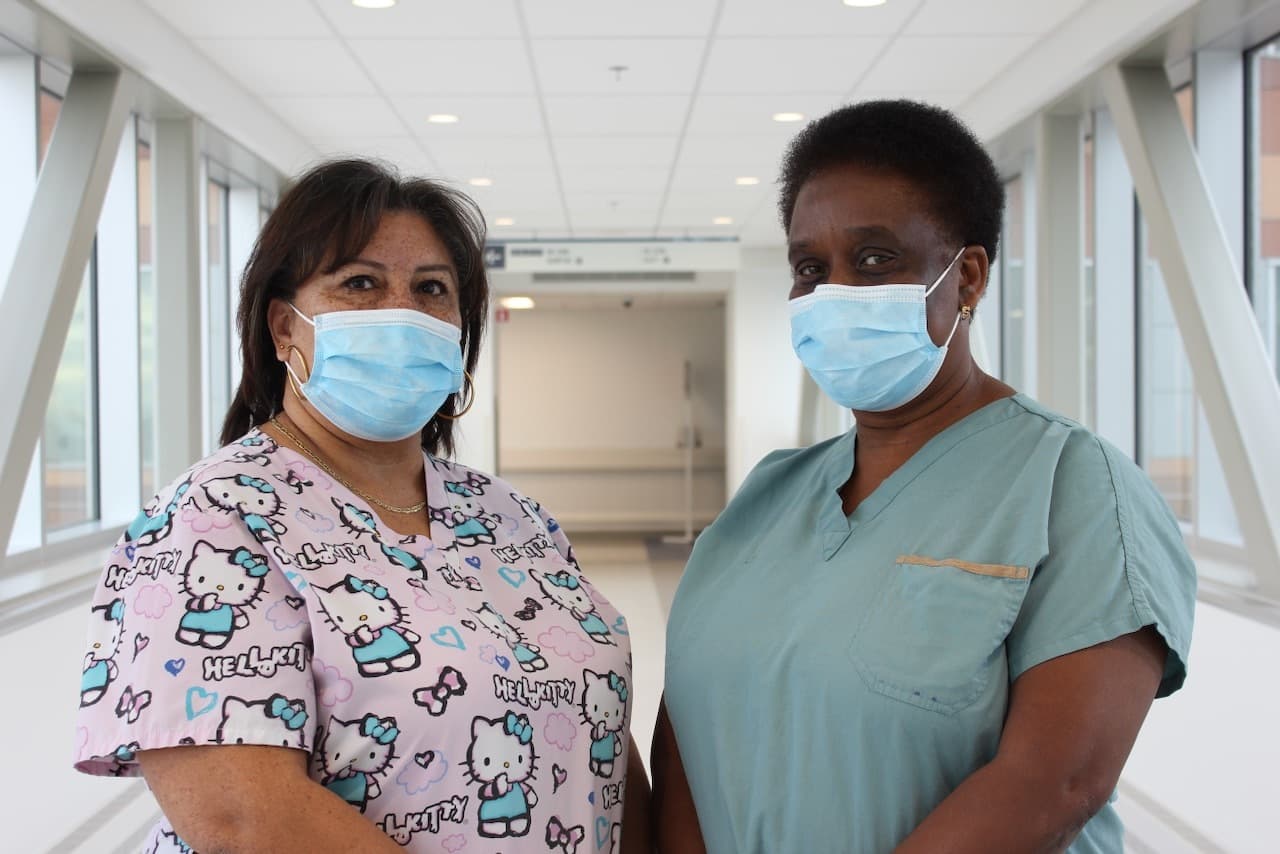 The Estate of Herta Vodstrcil will benefit nursing, heart health, surgical techniques and more
Herta Vodstrcil's story is straight out of a Hollywood movie.
She was born in Czechoslovakia in 1916. She married Tomas Vodstrcil, who came from a prominent family, and they lived with their two young sons in Belgrade. When the Nazi party came into power in the late 1930s, Hitler invaded. Facing arrest or worse, the Vodstrcil family fled.
Fearing for their lives, the family left their home. They narrowly avoided arrest: when they called a taxi to make their escape, two arrived. The first was a real taxi; the second was the Gestapo. They were lucky to escape to India before finally immigrating to Canada.
Herta, Tomas and their infant sons Andrew and Peter eventually settled in Montreal, where Tomas began working in the dental supply business. They were proud members of the city's German community, and demonstrated great resilience despite all they had faced.
Herta called Montreal home for the rest of her life. She was a devoted volunteer at the Montreal Museum of Fine Arts and known for her talent with languages—she spoke half a dozen at least. She passed away in 2014 at the age of 98. When her will was opened, the family's remarkable generosity came to light: Herta left $15 million to three hospitals in Montreal, including $5 million to the McGill University Health Centre (MUHC). This extraordinary gift is having an immense impact on health care in the city and beyond.
The Legacy of Herta Vodstrcil
Nurses are an essential part of the health care team, and supporting them means improving health care for every patient at the MUHC. In the wake of the COVID-19 pandemic, the importance of providing expanded resources, training and programs to nurses is clearer than ever. Herta Vodstrcil's gift will fund the following programs:
Nursing enhancement
$2.2 million of Herta's gift will support nursing enhancement at the MUHC. Among the projects funded is the Nurse Rapid Response Team, which is designed to quickly deploy to any area of the hospital to provide critical patient care. The team will use state-of-the-art artificial intelligence (AI) technology that can predict how a patient's health might deteriorate and suggest strategies to prevent life-threatening complications, ensuring the team is at the right place at the right time.
Women's heart health
$250,000 will create the Women's Health Heart Initiative (WHHI) endowment. The WHHI is a nurse-led initiative that provides individualized, specialized care to reduce a woman's overall risk for heart disease. Women are monitored and given strategies to make lifestyle changes to improve their heart health. Thanks to the endowment, the WHHI will now have a steady stream of funding to ensure it can continue to save lives.
Vascular Surgery Prehabilitation
$1.3 million will benefit the Vascular Surgery Prehabilitation Program. Most of us are familiar with rehabilitation, the process of recovery after surgery. Dr. Kent MacKenzie and Dr. Heather Gill flip this idea on its head, helping patients improve their fitness through exercise and nutritional support before they have surgery. This program is revolutionary for patients, allowing them to recover in a fraction of the time normally required. In some cases, patients for whom surgery is too risky have become candidates thanks to the program.
Surgical innovation
$1.25 million will be distributed to several projects related to improving surgical techniques and outcomes. Funding for therapeutic endoscopy will allow MUHC gastroenterologists to pioneer new minimally invasive techniques for everything from removing colorectal tumours to relieving blockages in the intestines. The new cardiac surgery database will provide a one-stop resource for information on both individual patients' response to surgery and aggregated data on how age, medical history and other factors can affect surgical outcomes.
Herta and Tomas Vodstrcil were immigrants, forced from their home in fear for their lives. Their story of seeking a better, safer life in Canada is one many can relate to. Having lived long, safe and prosperous lives in their new country, the Vodstrcils left a legacy that will improve the lives of millions of fellow Canadians.
There Is No Such Thing as a Healthy Tan