A message from our Campaign Co-Chairs
Every day at the MUHC, nearly 12,000 women and men report to work with a mission. To reduce suffering and pain. To help your families live better and longer lives. And, just as importantly, to revolutionize diagnoses, prevention and cures that will transform lives, here at home and throughout the world. They can't do it alone.
As in the past, it's up to us — the Montreal and Quebec community — to invest in this remarkable success story. Our success story. Together, we built one of the most advanced health care centres in the world. Now we must take it to the next level. To invest in research excellence and stellar medical and scientific talent.
This vital mission can't wait, because we're living in extraordinary times. Today, genomics, big data and AI are driving breakthroughs at an unimaginable pace. Indeed, we're on the cusp of solving some of humanity's biggest medical puzzles, with a direct impact on our families and the world. Unleashing this kind of innovation is a big dream. But it's a dream we can achieve by working together and investing in the MUHC.

When we Dream Big together, amazing things happen.
Dream Big Campaign Co-Chairs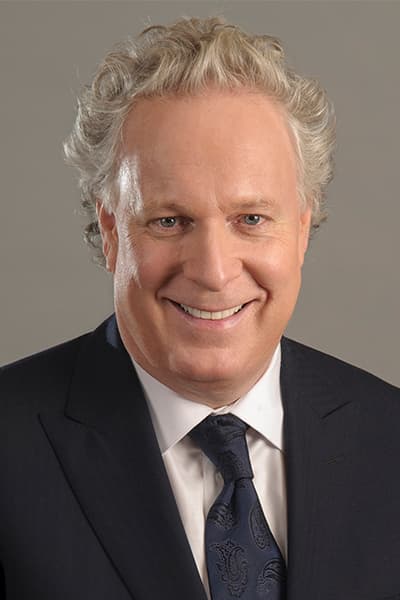 Jean Charest | Former Premier of Quebec, Partner, McCarthy Tétrault LLP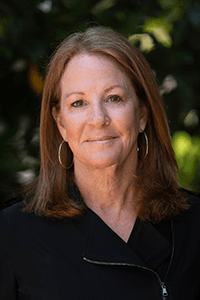 Suzanne Legge Orr | Director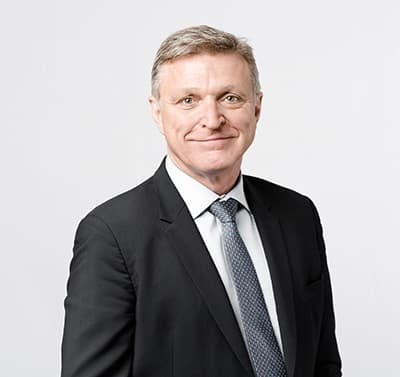 Marc Parent | President and CEO, CAE
Meet Our Campaign Cabinet
Valerie Aitken Volunteer
Martin Algire President, Fixmestick Technologies | LinkedIn
Inder Arya Vice-President & Portfolio Manager, RBC Dominion Securities Inc. | LinkedIn
Joseph Bakish, Director, Wealth Management, Portfolio Manager, Investment Advisor, Richardson GMP – Bakish Wealth Richardson
Paul Beattie Founder and Partner, BT Global Growth | LinkedIn
Mark Beaudet Corporate Director | LinkedIn
Charles "Skip" Beloff President, Belstar Consultants Inc | LinkedIn
Gilbert Rory Bertrand, CFA, MBA, B. ING Portfolio manager, Lalonde-Doyon Group – National Bank Financial Wealth Management | LinkedIn
Michel Brunet Senior Counsel, Dentons Canada
Daniel Buron Senior Vice President and CFO, Domtar Corporation
Harkeet Chadha Director of Business Development , Balcorp | LinkedIn
Tracy Chehab Partner, Audit KPMG | LinkedIn
Ilana Cohen President, Maxx Media Experts
Dev Coossa Partner, KPMG | LinkedIn
Jane Craighead, PhD Independent Director, Park Lawn Corporation | LinkedIn
Dr. Richard Cruess Professor, McGill University
Susan Curry, Volunteer
Michael Denham President & CEO, Business Development Bank of Canada | LinkedIn
Geneviève Dubé Volunteer
William Eakin, Volunteer
Adam Fainman, Volunteer
Bryan Fitzpatrick Director, Business Development, Pomerleau | LinkedIn
Monica Flores Head of Communications and Patient Advocacy Pharma, Novartis Canada and Latin America | LinkedIn
Lili Fortin President, Tristan | LinkedIn
Justine Frangouli-Argyris Author and Journalist, and President of the Lyceum of Greek Women of Montreal | LinkedIn
Dr. Gerald Fried Professor, Department of Surgery, Faculty of Medicine, McGill University and Director, Steinberg Centre for Simulation and Interactive Learning | LinkedIn
Hélène Gagnon Vice President Global Affairs & Communications, CAE | LinkedIn
Karl Gauvin Volunteer | LinkedIn
Paula Gillett Volunteer
Michael Goodman President, Heritage, Global Wellness Corporation | LinkedIn
Esthel Gravel, Ad. E Volunteer
Lucie Guillemette Executive Vice President and Chief Commercial Officer, Air Canada | LinkedIn
Micol Haimson Senior Vice President and Branch Manager, Raymond James | LinkedIn
Sacha Haque General Counsel & Secretary, Portag3 Ventures GP Inc. and Sagard Holdings ULC | LinkedIn
Catherine Heaton Volunteer | LinkedIn
David Hewitt President, Hewitt Group | LinkedIn
Christopher Hyde, Volunteer
Dustin Isaacs VP, General Counsel & Corporate Secretary, Turquoise Hill
Joan Ivory Volunteer
Scott Jones President, Nova Steel
Carol-Ann Kairns General Manager, Corus Média | LinkedIn
Anne Lafleur Volunteer
Eddie Leschiutta Retired Partner, Deloitte | LinkedIn
Janis Levine, President, Henry and Berenice Kaufmann Foundation | LinkedIn
Matthew Marchand, CPA, CA Corporate Director | LinkedIn
Paul Marchand Executive Director, Doggone Foundation
Philippe Marleau Chief Executive Officer and Director, IOU Financial | LinkedIn
Anna Martini Executive Vice-President & CFO, Club de Hockey Canadien et Centre Bell | LinkedIn
Peter McConnell Trustee, McConnell Foundation
Jonathan Meakins Volunteer
JD Miller Founder, B2Ten | LinkedIn
François Morin Partner, Borden Ladner Gervais | LinkedIn
Houda Moussalier Volunteer
Marissa Nuss President, Marissa Nuss & Associates | LinkedIn
Marc-Andre Nantais Porfolio Manager, Private Wealth Management, Jarislowsky Fraser Limited | LinkedIn
Erin O'Brien Corporate Director | LinkedIn
Dr. Ronald Olivenstein Pulmonologist McGill University Health Centre
Stéfanie Pelletier, CPA, CA Vice-President, Finance, Fonds immobilier de solidarite FTQ | LinkedIn
Dr. Basil Petrof Professor of Medicine and Director, Meakins-Christie Laboratories, McGill University Health Centre
Caroline Phaneuf Communications and Marketing Consultant, Caroline Phaneuf Communications | LinkedIn
Joanne Photiades Manager, National Partnerships, BDC | LinkedIn
Timothy Price Chairman of the Board, 3Macs
Sam Reda President, Maralex Capital | LinkedIn
Lucy Riddell Designer, Five Faces
Mitchell Rosenberg Portfolio Manager, Raymond James |LinkedIn
Patricia Saputo CFO, Les Placements Italcan Inc. | LinkedIn
Dr. Kevin Schwartzman Professor of Medicine and Director, Respiratory Division, McGill University Health Centre | LinkedIn
Mark-Anthony Serri Managing Director Mergers & Acquisition, Royal Bank of Canada | LinkedIn
Patrick Shea Senior Partner , McCarthy Tétrault | LinkedIn
Marc Tellier Partner, McKinsey & Company | LinkedIn
Danièle Thibodeau Volunteer
Claire Trottier, PhD Academic Associate, McGill University | LinkedIn
Alexandre Viau Co-owner & General Manager, Groupe Deragon | LinkedIn