Raising Money and Inspiring Tomorrow's Changemakers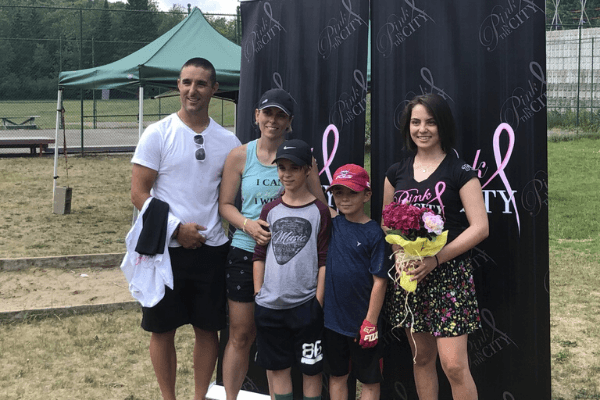 "I thought people would listen, but not as much as they did."
Marilena Papadopoulos is humbled and grateful for her community's response to her personal fundraising efforts. The 21-year-old teaching attendant cut off over 10 inches from her hair, raising over $9,000 and counting in support of the MUHC Breast Clinic's Wellness Program.

It all started when Marilena was reading a book to her students, which featured a main character who decided to shave her head. She shared her own dream of doing this one day, explaining to her students how she had previously cut and donated her hair for a cause. The revelation prompted a conversation with her second-grade class, and that's when her young student Jordan spoke up, asking Marilena if she'd be willing to cut her long hair for his mother, who had recently been diagnosed with breast cancer.
"I went home, and later that night I called my mom, and I said, 'mom I think this is something I can do, I want to do this,'" Marilena recalls.
Marilena sprang into action, connecting with Pink in the City, an organization where she has deep roots as a volunteer from her high school years at Laval Liberty. Together, they worked quickly to make a plan and set a goal, and the fundraiser took off!
Marilena cut her hair outside the school building with her students, the Pink in the City team, as well as Jordan's family present for the event.
In addition to being able to fundraise for the MUHC Breast Clinic, Marilena was also proud to be able to share this experience with her students, with the hope of influencing a next generation of community leaders.
"The next day, a lot of the students said they would like to do something similar in the future.. And as someone who works with children, you want them to know that they can be the change they want to see in the world," Marilena says.
Have a cause close to your heart you'd like to fundraise for? Creating a personal fundraising page with the MUHC Foundation is simple! Let's Dream Big together. Learn more here.
Heroes Behind the Scenes: The MUHC Microbiology Lab