A Grandfather With a Grand Plan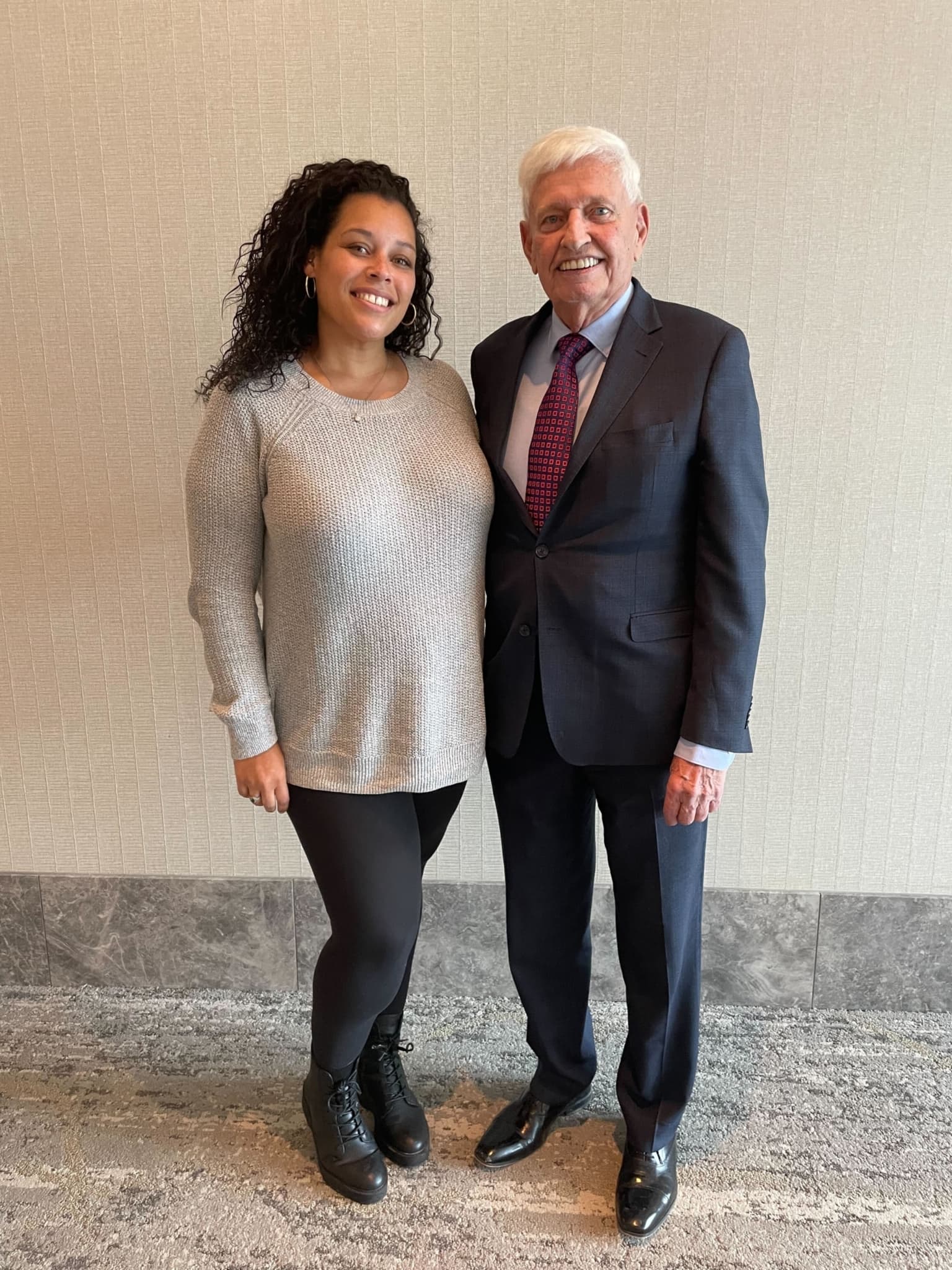 Jim Hindley has made a commitment to raise $2.5 million for the creation of a Centre of Excellence for Genetic Research in Infection and Immunity at the MUHC
Shawnea Dylis Roberts' genetic illness has been bewildering doctors ever since she was born. Fortunately, that bewilderment has been replaced by the resolve of one doctor: MUHC geneticist, Dr. Donald Vinh.
Eager to find the genetic reason behind Shawnea's illness, Dr. Vinh's determination inspired Shawnea's grandfather, Jim Hindley, to raise $2.5 million to further the genetic disease expert's work. Through the SDR Project (named for Shawnea's initials,) the family hopes to create a state-of-the-art centre that will help change the trajectory of care for patients with genetic diseases of the immune system. Jim Hindley and Shawnea want to ensure that no future patients have to experience the anguish and frustration they've endured.
The pain of Shawnea's mysterious illness has affected the entire family.
"Throughout her youth, Shawnea visited all kinds of doctors and was confined to the hospital, unable to visit her family. As a grandfather, you don't like to see your children or your grandchildren suffering," Jim says, adding, "It was very hard on the family, because we were never able to find out the cause."
Currently, there are more than 6,000 rare diseases, and about three-quarters are thought to be genetic. Dr. Donald Vinh explains that in Shawnea's case, the problem clearly lies in her lymph nodes. The mystery is in what exactly is causing the problems.
"We want to be able to not only get to the root of it, we want to be able to give it a name," says Dr. Vinh.
Unfortunately, the only relevant paragraphs found in medical textbooks are those informing readers that nothing about this particular syndrome is known. By using every tool at his disposal, Dr. Vinh hopes to translate his future discoveries into tangible treatments, including one to help Shawnea. The creation of the centre will help Dr. Vinh add some useful paragraphs to those limited medical textbooks.
"What we want to do is advance medicine," says Dr. Vinh. "We want to be able to say, how can we use our cutting-edge technology to come up with a diagnosis for her and for those who have an identical syndrome to hers?"
Jim says he felt relieved when Dr. Vinh agreed to help solve the genetic mystery behind Shawnea's medical issues.
"I was so encouraged by his enthusiasm and his expertise that I accepted to do this project to help him to get the necessary equipment. What I see in Dr. Vinh is medicine of the future. I want to make sure he has all the tools at his disposal to make this a reality, so that many people in Montreal can have the benefit of his knowledge."
Unfortunately, raising money during the pandemic, when public gatherings were forbidden, proved difficult.
"We will definitely be working very hard during the spring and over the summer months," Jim says.
His family's hope is to raise the entire $2.5 million for the SDR Project by the end of 2022. And he's well on his way with more than $800,000 raised so far. The Hindley and Roberts families are looking forward seeing their lifetime's worth of struggles result in the creation of a centre that will help this city and, by extension, the world.
Donate today to help Jim Hindley and his family achieve their goal. Let's ensure Dr. Vinh has all the equipment he needs to improve the lives of those who suffer from genetic diseases. To learn more and to give, visit https://muhcf.akaraisin.com/ui/sdrproject
Anonymous Donor Provides Daily Boost to Pandemic-Fatigued Health Care Workers